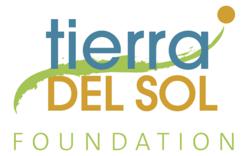 Victor may be benefiting from this new position, but our employees will be benefiting even more.
Sunland, CA (PRWEB) January 13, 2012
In its recently released jobs report, the U.S. Department of Labor stated that 200,000 new jobs were added across the nation in December and unemployment declined to 8.5 percent. However, the news was not positive for those with disabilities. Defined as individuals over 16 who do not live in institutions, the disability community saw a rise in unemployment from 13 to 13.5 percent during the same month.
Tierra del Sol Foundation, located in Sunland, California, plays an important role in reversing that trend. Through education and training, Tierra del Sol enables individuals with disabilities to establish meaningful and productive lives and contribute to the economic, cultural, and civic vitality of their respective communities.
Victor Rodriguez is one Tierra del Sol participant who exemplifies the Foundation's many success stories. A graduate of the Tierra del Sol NEXUS program, which offers young adults with developmental disabilities support in college and other post-high school classes, Rodriguez joined the staff of the nonprofit National Health Foundation in Downtown Los Angeles. Earning $15 per hour as a part-time data assistant, Rodriguez also enjoys full benefits, including health insurance and an employer-contributed 401k.
"Victor may be benefiting from this new position, but our employees will be benefiting even more," said Kelly Bruno, Vice President of Programs for the National Health Foundation. "What's incredible about this opportunity is that we will be able to work with someone that our organization is committed to helping through our mission."
Tierra del Sol Foundation helps more than 500 men and women with developmental disabilities, like Rodriguez, contribute to society through community volunteerism, creative artistic expression, and gainful employment.
For more information about Tierra del Sol Foundation, please visit: http://tierradelsol.org/.
To learn more about National Health Foundation, please go to: http://www.nhfca.org/.
###