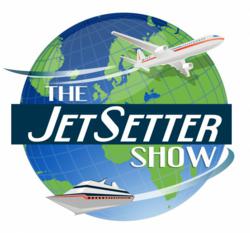 Scottsdale, AZ (PRWEB) January 16, 2012
The Jet Setter Show, an comprehensive resource for world travelers, ex-pats and anyone interested in visiting places outside the U.S, has helped aspiring travelers by sharing the steps for obtaining a U.S. passport. Those steps include filling out Form DS-11, submitting the DS-11 form in person, proving United States citizenship, presenting primary identification, providing copies of all pertinent documents, paying for the passport and taking a passport photo.
Interestingly, only about 20 percent of Americans hold passports. It's obvious that the vast majority of American do not leave the country on a regular basis. For those citizens considering obtaining a passport, the United States makes it quick and easy. With the necessary documents in hand, travelers can be riding on a jet plane to an exotic destination in no time:
1. Fill out form DS-11 – Finding this form on the internet is a breeze. Just go to travel.state.gov and find it in the "forms" section. The form can also be mailed from the Department of State.
2. Submit the DS-11 form in person – Travelers can present this form at their nearest passport processing agency. The easiest passport agency is a local post office.
3. Prove citizenship – Be ready with a birth certificate, a naturalization certificate or other proof of United States citizenship.
4. Provide primary identification - Give the representative a driver's license, military ID, social security card, credit card, or employee ID. Photo ID is best; bring the most pertinent documents possible to make sure proof is accepted.
5. Make copies – Present photocopies of the DS-11 form and all other pertinent documents. The passport agency will take copies.
6. Pay for it – Expect to pay somewhere between $130 and $160. Expedited passports are available, but they cost more.
7. Have a photo taken – Travelers must provide a photo measuring exactly two inches by two inches. Many post offices will offer to take the picture. However, expect driver's license photo quality photography.
A passport in hand permits travel almost anywhere in the world. Our world is quickly becoming a global neighborhood and international travel is quite commonplace. The Jet Setter Show encourages aspiring travelers to get ready to pursue those long-held dreams of adventure outside the U.S.—obtain a passport quickly and easily and have a safe trip.
About The Jet Setter Show
The Jet Setter Show is for those who travel or wish they could travel the world. Not a simple "find cheap flights" approach to travel, this podcast offers up-to-date travel tips and advice for business, family, leisure, retirement or ex-pat travel. Believe it or not, there are other places in the world to live, and some of them offer a much bigger bang for your buck than the good 'ol United States of America. For more information, or visit The Jet Setter Show online.
###