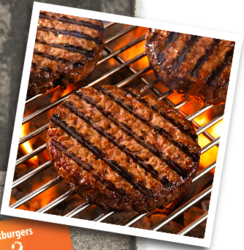 Roseda is Baltimore's other famous meat!
Monkton, Maryland (PRWEB) January 13, 2012
"Meat lovers rejoice! The month of January has been set aside as a celebration of all things beef," said Bill Ruppersberger of Roseda Beef, in Monkton, Maryland.
"We know Baltimore is famous for its mouthwatering crab meat," said Ruppersberger. "But this is the month to celebrate that inviting beef aroma sizzling up from the grill. That luscious, juicy steak taste that floods your mouth from the very first bite."
Roseda is a small family farm located in Monkton, Maryland. It is a gourmet product that beef lovers can have sent directly to their home or office. The beef is all-natural and dry aged to guarantee taste and tenderness. Roseda's local beef, used by award-winning chefs, can be purchased online at http://www.rosedabeef.com.
"Roseda believes in a quality product, that's why their steaks and burgers are some of the best you will ever eat and that the box your clients receive from you will say -- "Handle With Care, Contents Extremely Delicious," Ruppersberger said.
In recognition of National Beef Month Roseda is offering free ground shipping in the Mid-Atlantic region. Just visit http://www.rosedabeef.com and use coupon code "Meat2012" when you check out.
What kind of satisfaction guarantee does Roseda offer?
"Simply this: if you're not completely satisfied, we'll replace your order, or refund the entire price," said Ruppersberger. "Roseda may ask you to return the order in question before issuing a refund. We will provide a return shipping slip at our cost."
Roseda ships UPS Air, UPS Next Day Air or UPS Ground. For non-perishable merchandise we use UPS Ground. Please note that we ship only within the continental United States and this month free shipping in the Mid-Atlantic.
###