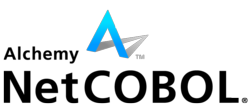 Bend, Oregon (PRWEB) January 16, 2012
Alchemy Solutions, Inc. announced the release of the NetCOBOL for .NET 4.2 compiler today. The latest version of the compiler can now deploy COBOL applications to the Windows® Azure™ cloud. It is the first COBOL compiler that takes full advantage of Windows Azure without the use of virtual machines or emulation.
"NetCOBOL for .NET 4.2 gives our customers easy access to the most advanced cloud platform out there," says Alchemy Solutions Vice President of Research and Development Chris Garner. "Windows Azure has unmatched elasticity, power, storage and security. With NetCOBOL 4.2 and Windows Azure, our customers can take advantage of the latest technology Microsoft® has to offer."
With NetCOBOL for .NET 4.2, users can run COBOL applications in Windows Azure Services and access SQL Azure databases using COBOL.
NeoKicks, Alchemy Solutions' CICS modernization application, is also cloud ready. It pushes CICS applications to Windows Azure without the use of virtualization—giving users greater performance and flexibility. The latest release of NeoKicks includes a sample walkthrough of a Windows Azure deployment, making the transition from hosted distributed systems to the cloud simple and fast.
"We're committed to providing our customers with the best technology Microsoft has to offer," says Garner. " NetCOBOL for .NET and NeoKicks are just the beginning of our comprehensive mainframe-to-cloud solution."
About Alchemy Solutions
Alchemy Solutions modernizes business IT through software developed for the Microsoft® application platform. NetCOBOL® for .NET runs COBOL on the Microsoft .NET™ Framework. NeoKicks™ translates CICS to ASP.NET web pages. NeoData™ converts indexed data files to SQL. NeoBatch® executes JCL in Windows. The mainframe modernization tools can also launch COBOL and CICS into the cloud via Windows Azure™. Alchemy Solutions, Inc. is a privately held company with its headquarter in Bend, Oregon, USA.
Contact: Dustin Driver
Marketing Communications
Alchemy Solutions
ddriver(at)alchemysolutions(dot)com
541-323-2449
###