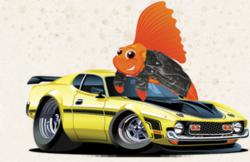 Black and white, we will all be harmed unless something grand and imaginative is done.
Washington D.C. (PRWEB) January 12, 2012
In light of the 32nd annual Martin Luther King Jr. parade, which will be held on January 16, 2012 in the District of Columbia starting at 11:00am, RoadFish.com highlights the recent changes in the United States unemployment percentage. The parade will start on Martin Luther King Jr. Ave., SE at the Friendship Public Charter School and will end at Leckie Elementary School.
This celebration will take place during the same period of time that unemployment among African American teens, according to the U.S. Labor Department, went from 39.6% to 42.1%, and for African Americans overall went from 15.5% to 15.8%. During the last month, in contrast, unemployment decreased to 8.5%, the lowest it had been since February 2009, due to holiday job positions.
Martin Luther King Jr. was a Baptist minister and activist for civil rights promoting non-violent protest and solutions for the problems of the world. On August 28, 1963, King led the March on Washington for Jobs and Freedom. The part about jobs is often forgotten. King felt that the economic question was the most confronted by black and poor people.
In the 1965 issue of Playboy magazine, Martin Luther King Jr. was quoted as saying, "We must develop a federal program of public works, retraining and jobs for all — so that none, white or black, will have cause to feel threatened. At the present time, thousands of jobs a week are disappearing in the wake of automation and other production efficiency techniques. Black and white, we will all be harmed unless something grand and imaginative is done. The unemployed, poverty-stricken white man must be made to realize that he is in the very same boat with the Negro. Together, they could exert massive pressure on the Government to get jobs for all. Together, they could form a grand alliance. Together, they could merge all people for the good of all."
RoadFish.com wonders what Martin Luther King Jr. would have thought about the current state of the United States unemployment rate, the "collective" credit report of its people, and attitude about helping your fellow man, all this regardless of race.
About RoadFish.com
RoadFish.com is an online Men's magazine targeted toward men in their 30's and 40's that have already attained a moderate level of success in life, and are striving toward more. It goes over current events of interest to this group, such things as exciting adventures, consumer interests, as well as ways to make more and save more money. It is a publication owned by Purpose Inc.
###