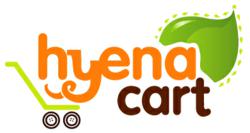 Hyena Cart has grown as it sits at the intersection of the handmade and eco-friendly trends.
Portland, Ore. (PRWEB) January 13, 2012
The popular online store Hyena Cart has been updated and expanded to better cater to its eco-friendly shoppers looking for products like hand-made clothing, natural soap, cloth diapers, pottery and more.
Hyena Cart houses more than 1,000 individually owned online stores that offer a broad spectrum of products for the family. Many of the stores are run by hobbyists and "mompreneurs" who created products that they couldn't find elsewhere, including appliqued tees for infants and toddlers, eco-friendly stuffed animals and one-of-a-kind bags and cases.
Hyena Cart grossed $2.5 million in sales during 2011 and founder Karen Lee said that categories showing the biggest growth include natural beauty products, toys and household and laundry items.
"Hyena Cart has grown as it sits at the intersection of the handmade and eco-friendly trends," said Lee. "Parents, especially those of young children, are really recognizing the value of surrounding their children with natural clothing and toys. This serves to protect young ones from harmful chemicals for health reasons, but also stimulates imaginative play and hands-on exploration of the world."
Hyena Cart offers a number of different ways to approach the shopping experience. Shoppers can browse categories such as Art & Design, Bath and Body, Congos, Home Accessories, Household & Laundry, Pet Items, Sweet Treats, Upcycled Items and many more. Within each category, seller links are listed alphabetically, enabling users to browse hundreds of sellers for the particular items they need. In addition to categorical browsing, site visitors can also explore featured shops, shopper favorites, new items listed on the stocking calendar, and listings shared by other users, known as random spots.
Hyena Cart also offers a site forum where users can buy, sell, trade, promote, and discuss their businesses, products and ideas, as well as find advice and support on topics from parenting to politics.
About Hyena Cart
Hyena Cart started as a shopping cart for Karen Lee's Kool Sheep Soakers. From there, it has grown to incorporate more than 1,000 active sellers offering a variety of natural products. Most of the sellers are moms, known as "mompreneurs," who operate their own online businesses using the Hyena Cart platform to facilitate online shopping. The most popular seller categories include cloth diapers, clothing, hand-knit items, hand-dyed yarn and toys.
For more information about Hyena Cart, visit http://www.hyenacart.com.
###