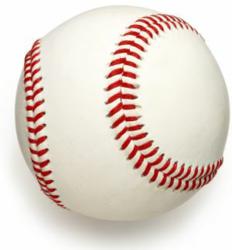 It's about kids having a chance to play baseball, and that's a really beautiful thing.
Jonesville, Michigan (PRWEB) January 13, 2012
Dennis Flint may be the biggest baseball fan in all of Michigan, but as hard as he roots for his beloved Detroit Tigers, one other team is even nearer and dearer to his heart. That would be the Jonesville Junipers.
The Junipers are a pint-sized squad of boys and girls, ages 5 through 7, who take the field every June and July against rivals including the Litchfield Lions and other clubs from around Hillsdale Valley. And Dennis Flint, a lifelong Jonesville resident, is easily their biggest fan.
Although his own children – and two of his six grandchildren – have long outgrown the Junipers, Dennis Flint, 77, has sponsored the team for each of the past 22 seasons, buying the players' uniforms, paying county field fees and even springing for equipment likes gloves and cleats for kids who couldn't afford them. On Jan. 10, the Jonesville Village Council honored Flint's two-decades-plus of generosity and community spirit during a special ceremony at Jonesville Village Hall.
"I love these kids," Dennis Flint said during the ceremony. "This is a wonderful honor, but really, it's about kids having a chance to play baseball, and that's a really beautiful thing."
Dennis Flint, who retired from a 46-year career in investment banking in 2002, was the starting center fielder for the Michigan State University Division I baseball team that finished third in the 1954 College World Series tournament, losing 4-3 to eventual champion University of Missouri in the penultimate round. Invited to the Detroit Tigers' 1955 spring training camp in Lakeland, Florida, Dennis Flint was never offered a professional contract – but his passion for America's pastime never waned.
"Except for Annie, baseball is the love of my life," Dennis Flint said, referring to his wife of 52 years, Annabelle (nee Henry) Flint. "It's like an endless dance with your best girl. It's dreamlike, moving along with no clock, no time limit, every game just playing itself out however it's meant to."
That goes for games played by the Tigers – whom Dennis Flint has loved "since birth," he said – or the Junipers.
"When I was a kid, there was no Little League around here," Dennis Flint said. "There was no organized baseball for little boys and girls. Instead, there was a war."
With their "fathers off fighting in some foreign country" in World War II, he added, the youth of Jonesville were left to form their own teams and – in some cases – rules. "I remember the old dirt lot where we played," Dennis Flint said. "We had wooden planks for bases. The weeds behind right field were so thick, if you hit the ball in there, it was an automatic home run."
From such humble beginnings grew his lifelong love affair with the game, and when life presented him an opportunity to provide younger generations of Jonesville kids (including his three sons, and two of their children) with better playing conditions, he seized it. In 1989, Dennis Flint spearheaded a fund drive that resulted in the creation of a new baseball and softball fields for the Jonesville Recreation Department (he donated $15,000 himself to get the drive started), and he's paid out-of-pocket for every Juniper uniform ever since.
He's also purchased equipment including bats, balls and catcher's gear for the local team, and even help stock the snack bar at the Jonesville Sports Complex (known by many locally as "Flint Field").
"He's easily the most generous man I've ever known," said Benjamin Dean, a former Jonesville Village trustee and one of Flint's closest friends. "The fact that he continues to step up every year and pay for all this shows how much he cares about this town, these kids and his beloved baseball."
While he was officially named the Jonesville Village Trustees' 2012 "Man of the Year" during the Jan. 10 ceremony, eagle-eyed observers noted that someone in Village Hall had taped a small piece of yellow paper onto the plaque the trustees presented to Dennis Flint, replacing the word "Year" with "Century."
"I am extremely proud of this," Dennis Flint said of his plaque, and the Village Hall honor. "But I haven't donated to the baseball program so people would think I'm this great man. It's all for the kids. And it's all about baseball."
About Dennis Flint
Dennis Flint, 77, is a 1955 graduate of the University of Michigan and lifelong resident of Jonesville, Michigan. The retired investment banker and his wife, Annabelle, will celebrate their 53rd wedding anniversary in June. The couple has three sons and six grandchildren. Dennis Flint is an avid baseball fan and also enjoys fly-fishing, hiking and poker.
###