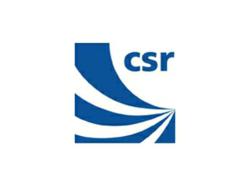 2012 International CES, Las Vegas, NV, USA (PRWEB) January 16, 2012
CSR plc today announced that Cambridge Audio, one of the world's leading manufacturers of high fidelity home cinema and digital music enhancement, has licensed CSR's aptX® audio codec for its BT100TM wireless audio receiver – an accessory designed for use with Cambridge Audio's new DacMagic TM Plus Digital to Analogue Converter.
BT100 adds wireless connectivity for any Bluetooth®-enabled device. By incorporating aptX technology, Cambridge Audio can offer consumers audio quality indistinguishable from wired with an extensive dynamic range, deep bass and crystal-clear top end. The aptX audio fits within the available bandwidth of wireless transmission standards to offer an efficient solution for bandwidth restricted connections.
"aptX delivers substantially better quality over a wireless connection than the standard SBC Bluetooth codec and, being a point-to-point design, no Wi-Fi® network or complicated network key setup is required," said Cambridge Audio's Director of Marketing Simon Hewitt. "aptX allows us to deliver on our 'Sound First' customer promise while also being able to offer the ultimate in user convenience."
Although standard Bluetooth technology offers the ability to stream stereo audio wirelessly from audio devices to headphones and speakers, this bandwidth-constrained solution does not come close to the audio quality consumers have come to expect from their electronic entertainment systems. CSR aptX audio coding technology solves this problem, breaking the bandwidth barrier to deliver CD-quality stereo audio wirelessly over Bluetooth connections for a variety of consumer electronics applications.
"Cambridge Audio has become synonymous with quality, with an extremely loyal, enthusiastic fan base," said Jonny McClintock, CSR's Director of aptX Sales and Marketing. "This collaboration is another in a growing number of premium audio companies and products to offer aptX technology including products from Creative Labs, Motorola, Nokia, Samsung and Sennheiser to name a few."
BT100 uses CSR's audio platform that supports Bluetooth connectivity and sophisticated audio processing on a single chip. In addition to CSR aptX technology, the CSR audio platform supports advanced audio decoding (MP3, AAC, AAC+), speech recognition, text-to-speech, echo cancellation and noise reduction. Its integrated Kalimba digital signal processor, stereo CODEC, flash memory and array of physical interfaces make it simpler to develop powerful, efficient multimedia products. CSR Bluetooth devices and audio platforms are at the heart of many of the world's most popular consumer electronics products, and are available in a number of highly integrated solutions featuring Bluetooth 4.0 and low energy support, wideband speech, aptX high-fidelity audio, CVC noise cancellation and other technologies for a variety of multimedia applications.
Visit the CSR booth at CES 2012 (South Hall Upper #30337) to see a demonstration of consumer products powered by CSR.
About CSR
CSR is a global provider of innovative silicon and software solutions for the location-aware, media-rich, cloud-connected world. Our platforms are optimised for the automotive navigation and infotainment, digital cameras and imaging, connected home infotainment and wireless audio markets. We provide solutions to complex problems in the audio-visual, connectivity and location technology domains across a broad range of markets, with a technology portfolio that includes GPS/GNSS systems, Bluetooth®, Wi-Fi®, FM, NFC, aptX ® and CVCTM audio codecs, JPEG, MPEG, H.264 imaging, IPS printing, microcontrollers, DSPs and broadband receivers. CSR's technology solutions and market platforms enable its customers to deliver a superior user experience and are adopted by leaders in the auto, computer, home and mobile markets. More information can be found at http://www.csr.com. Keep up to date with CSR on our blog, or follow us on Twitter at twitter.com/CSR_plc.
About Cambridge Audio
Cambridge Audio has a rich history of developing innovative products designed to harness every last drop of detail from your favourite music and movies.
Every product bearing our name is created at our London research and development centre by a team of incredibly passionate and committed engineers with a vast array of live music and sound production experience.
Whilst the way we enjoy home entertainment has changed dramatically over the years, neither time nor new technology can ever dampen the emotional power of a perfectly reproduced song or favourite movie soundtrack. Fuelled by your passion for music and movies, Cambridge Audio products are created by people who genuinely want to deliver the most captivating entertainment experience for the very best value possible.
Testament to the trust and self belief we have in ourselves, we actively encourage press reviews of all our products and if you look at any of the leading home entertainment press, you'll see that Cambridge Audio is consistently recognised for its immense performance, innovation and value.
CAUTIONARY NOTE ON FORWARD LOOKING STATEMENTS
This press release contains certain statements (including statements concerning plans and objectives of management for future operations or performance, or assumptions related thereto) that are not historical facts and constitute 'forward looking statements' within the meaning of the United States Private Securities Litigation Reform Act of 1995 in relation to CSR's aptX audio codec, and their performance characteristics in customer's products, and other future events and their potential effects on CSR. These forward-looking statements can be identified by words such as 'will,' 'deliver,' 'can offer', 'to enhance,' 'to enable,' and other similar expressions regarding the performance characteristics of CSR's aptX audio codec and other products, and their performance characteristics in consumer electronics products, and their potential effects on CSR. Any future release of CSR's aptX audio codec or consumer electronics products containing such technology, related products or modifications to such products' capability, functionality or features are subject to ongoing evaluation by CSR and its customers, and may or may not be implemented and should not be considered firm commitments by CSR or its customers and should not be relied upon in making purchasing decisions. Such forward-looking statements represent the current expectations and beliefs of management of CSR, and are based upon numerous assumptions regarding CSR's business strategies and the environment in which CSR will operate and therefore involve a number of known and unknown risks, contingencies, uncertainties and other factors, many of which are beyond the control of CSR, including, but not limited to, those detailed from time to time in CSR's periodic reports (whether under the caption Risk Factors or Forward Looking Statements or elsewhere), which are available at the SEC's web site http://www.sec.gov. Each forward looking statement speaks only as of the date hereof. CSR does not undertake to release publicly any updates or revisions to any forward looking statements contained herein, otherwise than required by law.
Bluetooth® and the Bluetooth logos are trademarks owned by Bluetooth SIG, Inc. and licensed to CSR.
Wi-Fi is a trademark of the Wi-Fi Alliance.
Other products, services and names used in this document may have been trademarked by their respective owners.
###