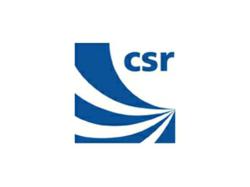 2012 International CES, Las Vegas, NV, USA (PRWEB) January 16, 2012
CSR plc today announced that NAD Electronics has implemented CSR aptX audio compression technology to deliver enhanced audio in the new NAD™ VISO 1 Wireless Digital Music System. aptX digital signal processing software not only enables VISO 1™ users to enjoy their music via any Bluetooth® device, but it also integrates wirelessly with aptX enabled source devices including the Samsung Galaxy™ Tab 7.0 Plus, Samsung Galaxy Tab 7.7, Motorola Razr™ and the Sharp AQUOS PHONE SH-01D™. When used in conjunction with aptX enabled source devices, it ensures that users have the best Bluetooth stereo listening experience possible.
"We've gone to great lengths to make certain that the NAD VISO 1 Wireless Digital Music System has the highest quality audio on the market," said Greg Stidsen, Director of Technology and Product Planning for NAD Electronics. "aptX audio compression technology met every one of our criteria for delivering the best possible audio experience for our customers – aptX was really the only choice." The VISO 1 has been awarded a CES Innovations 2012 Design and Engineering Award.
The continual convergence of personal portable electronic devices means that more and more people store music on the same device they use for phone calls, text messaging, web surfing, photography, navigation, shopping, banking and more. aptX audio technology has now made it possible for NAD to create an outstanding wireless music system that leverages Bluetooth to deliver CD-quality sound, without requiring that users relinquish their favourite device simply because of a limitation within their music system.
"We've been very impressed with the NAD VISO 1 at every step – from concept through design and production," said Noel McKenna, Senior Director of aptX for CSR. "We're pleased that aptX has enabled NAD Electronics to combine full-featured wireless music capability with the CD-quality audio experience the market now demands."
Visit the CSR booth at CES 2012 (South Hall Upper #30337) to see a demonstration of consumer products powered by CSR.
About CSR
CSR is a global provider of innovative silicon and software solutions for the location-aware, media-rich, cloud-connected world. Our platforms are optimised for the automotive navigation and infotainment, digital cameras and imaging, connected home infotainment and wireless audio markets. We provide solutions to complex problems in the audio-visual, connectivity and location technology domains across a broad range of markets, with a technology portfolio that includes GPS/GNSS systems, Bluetooth®, Wi-Fi®, FM, NFC, aptX ® and CVCTM audio codecs, JPEG, MPEG, H.264 imaging, IPS printing, microcontrollers, DSPs and broadband receivers. CSR's technology solutions and market platforms enable its customers to deliver a superior user experience and are adopted by leaders in the auto, computer, home and mobile markets. More information can be found at http://www.csr.com. Keep up to date with CSR on our blog, or follow us on Twitter at twitter.com/CSR_plc.
About NAD
Sold in over 80 countries, NAD Electronics is renowned worldwide for its range of innovative class-leading audio and video consumer electronics. Every NAD component is designed and manufactured with a philosophy for putting "Music First", resulting in authentic, accurate, and detailed sound reproduction. When it comes to performance, NAD emphasises quality over quantity, preferring to focus on the inside where it counts—giving consumers heart and soul you can hear. NAD believes that the real point of home audio equipment is the enjoyment of lifelike, involving sound from music and movies — and that the qualities central to creating this are performance, simplicity, value, and innovation.
For more information on NAD Electronics and other products, visit http://www.NADelectronics.com.
CAUTIONARY NOTE ON FORWARD LOOKING STATEMENTS
This press release contains certain statements (including statements concerning plans and objectives of management for future operations or performance, or assumptions related thereto) that are not historical facts and constitute 'forward looking statements' within the meaning of the United States Private Securities Litigation Reform Act of 1995 in relation to CSR's aptX audio compression technology, and its performance characteristics in the NAD VISO 1 Wireless Digital Music System and other consumer electronics products, and other future events and their potential effects on CSR. These forward-looking statements can be identified by words such as 'helps,' 'enables,' 'designed to,' 'allows', and other similar expressions regarding the performance characteristics of CSR's aptX audio compression technology, and their performance characteristics in consumer electronics products, and their potential effects on CSR. Any future release of CSR's aptX audio compression technology or consumer electronics products containing such technology, related products or modifications to such products' capability, functionality or features are subject to ongoing evaluation by CSR and its customers, and may or may not be implemented and should not be considered firm commitments by CSR or its customers and should not be relied upon in making purchasing decisions. Such forward-looking statements represent the current expectations and beliefs of management of CSR, and are based upon numerous assumptions regarding CSR's business strategies and the environment in which CSR will operate and therefore involve a number of known and unknown risks, contingencies, uncertainties and other factors, many of which are beyond the control of CSR, including, but not limited to, those detailed from time to time in CSR's periodic reports (whether under the caption Risk Factors or Forward Looking Statements or elsewhere), which are available at the SEC's web site http://www.sec.gov. Each forward looking statement speaks only as of the date hereof. CSR does not undertake to release publicly any updates or revisions to any forward looking statements contained herein, otherwise than required by law.
Bluetooth® and the Bluetooth logos are trademarks owned by Bluetooth SIG, Inc. and licensed to CSR.
Wi-Fi®, Wi-Fi Alliance®, WMM®, Wi-Fi Protected Access®, WPA®, WPA2®, Wi-Fi Protected Setup™ and Wi-Fi Multimedia™ are trademarks of the Wi-Fi Alliance.
Other products, services and names used in this document may have been trademarked by their respective owners.
###