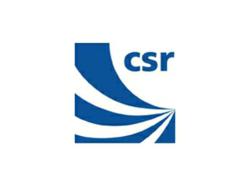 2012 International CES, Las Vegas, NV, USA (PRWEB) January 16, 2012
At the 2012 Consumer Electronics Show (CES) CSR plc will highlight many of the company's latest platforms and technology solutions with more than 50 public and private demonstrations of how CSR is enabling exciting new capabilities in products and technologies from the world's most popular consumer electronics brands. CSR will be showing off its latest hardware and software innovations in platforms and audio, connectivity, imaging and location technologies: – SiRFprimaIITM, SiRFstarVTM, TriG RF, CSR6000TM, CSR8000TM, CSR8600TM, HarmonyTM Bluetooth® 4.0 stack, aptX® and others – as well as the results of collaborative efforts with partners in the areas of automotive and home infotainment, indoor location, low-power wireless connectivity and more in the CSR booth (South Hall #30337).
"CES 2012 is the perfect venue for CSR to demonstrate the success of our platforms and core technologies in helping the world's top consumer brands create exciting new products with capabilities once deemed impractical or impossible," said Kanwar Chadha, Chief Marketing Officer for CSR. "People used to say that high-fidelity audio over Bluetooth wasn't possible, that indoor location would never work and that automotive navigation-infotainment systems cannot be affordable for mainstream, but we're here to show how by working with great partners we are conquering all these challenges."
CES 2012 attendees at the CSR booth will be able to experience first-hand one of the industry's most exciting technological advancements – true indoor navigation, which is made possible by the revolutionary SiRFstarVTM and SiRFusionTM platform, a self-learning, end-to-end location platform that "fuses" multiple radio signals, sensor inputs and other location data to constantly provide extremely reliable and accurate positioning, indoors and out. CSR will demonstrate this breakthrough capability using a preproduction SiRFstarVTM device and a digital map of the entire CES convention floor provided by NAVTEQ and Micello.
CSR will be demonstrating and highlighting numerous headset, wireless speaker and mobile handset products employing its wireless audio platform solutions, which combine CSR's innovations in Bluetooth technology and industry-leading aptX audio codec software. Among the products being showcased are the NAD® VisoTM Wireless Music System, the NuVo® multiroom audio system, the new Samsung® Galaxy SII and Galaxy Tab 7.0 Plus, the new Motorola® DroidTM Razr®, aptX-enabled speakers and headphones from global leaders like Sennheiser®, Nokia®, Creative®, Monster® and much more.
CSR will also demonstrate the new SiRFPrimaIITM auto infotainment platform with the new TriG RF front end, which together bring premium navigation and infotainment system features to the mainstream automotive market. Supporting GPS, Galileo, Glonass and Compass satellites to improve navigation system performance, these devices form the nucleus of a pre-integrated hardware and software platform solution that embodies all CSR core competencies in location, connectivity and multimedia technologies.
Visitors will also be able to experience an in-vehicle infotainment system with an embedded CSR BC5MM Bluetooth device running the CSR RoadTunesTM software with the Livio Connect API that can receive thousands of Internet radio streams wirelessly from a smartphone while enabling the driver to control and play them more safely by manipulating the in-car system instead of the handset.
CSR will be demonstrating a number of home infotainment platform products, which are being used to inject new life into a number of the most popular consumer products. The CSR Connected home infotainment demo highlights Wi-Fi® streaming from the Internet and a DLNA digital media server, high-fidelity wireless audio transmission to an external sound bar using Bluetooth and aptX technologies, a Bluetooth low energy remote control by Sky, Bluetooth-connected 3D glasses by nVidia and micro-console cloud gaming by OnLive. Every element of this amazing demonstration is enabled by CSR technologies.
About CSR
CSR is a global provider of innovative silicon and software solutions for the location-aware, media-rich, cloud-connected world. Our platforms are optimised for the automotive navigation and infotainment, digital cameras and imaging, connected home infotainment and wireless audio markets. We provide solutions to complex problems in the audio-visual, connectivity and location technology domains across a broad range of markets, with a technology portfolio that includes GPS/GNSS systems, Bluetooth®, Wi-Fi®, FM, NFC, aptX ® and CVCTM audio codecs, JPEG, MPEG, H.264 imaging, IPS printing, microcontrollers, DSPs and broadband receivers. CSR's technology solutions and market platforms enable its customers to deliver a superior user experience and are adopted by leaders in the auto, computer, home and mobile markets. More information can be found at http://www.csr.com. Keep up to date with CSR on our blog, or follow us on Twitter at twitter.com/CSR_plc.
CAUTIONARY NOTE ON FORWARD LOOKING STATEMENTS
This press release contains certain statements (including statements concerning plans and objectives of management for future operations or performance, or assumptions related thereto) that are not historical facts and constitute 'forward looking statements' within the meaning of the United States Private Securities Litigation Reform Act of 1995 in relation to CSR's platforms and technology solutions, and their performance characteristics in customer's products, and other future events and their potential effects on CSR. These forward-looking statements can be identified by words such as 'will,' 'deliver,' 'can offer', 'to enhance,' 'to enable,' and other similar expressions regarding the performance characteristics of CSR's platforms and technology solutions, and their performance characteristics in consumer electronics products, and their potential effects on CSR. Any future release of CSR's platforms and technology solutions or consumer electronics products containing such technology, related products or modifications to such products' capability, functionality or features are subject to ongoing evaluation by CSR and its customers, and may or may not be implemented and should not be considered firm commitments by CSR or its customers and should not be relied upon in making purchasing decisions. Such forward-looking statements represent the current expectations and beliefs of management of CSR, and are based upon numerous assumptions regarding CSR's business strategies and the environment in which CSR will operate and therefore involve a number of known and unknown risks, contingencies, uncertainties and other factors, many of which are beyond the control of CSR, including, but not limited to, those detailed from time to time in CSR's periodic reports (whether under the caption Risk Factors or Forward Looking Statements or elsewhere), which are available at the SEC's web site http://www.sec.gov. Each forward looking statement speaks only as of the date hereof. CSR does not undertake to release publicly any updates or revisions to any forward looking statements contained herein, otherwise than required by law.
Bluetooth® and the Bluetooth logos are trademarks owned by Bluetooth SIG, Inc. and licensed to CSR.
Wi-Fi®, Wi-Fi Alliance®, WMM®, Wi-Fi Protected Access®, WPA®, WPA2®, Wi-Fi Protected Setup™ and Wi-Fi Multimedia™ are trademarks of the Wi-Fi Alliance.
Other products, services and names used in this document may have been trademarked by their respective owners
###