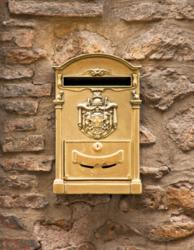 Her Majesty the Queen's Diamond Jubilee will be celebrated in stamps.
(PRWEB UK) 16 January 2012
Royal Mail's 2012 Special Stamp programme will honor a very special year in 2012. The Safe Shop explains its stakes and details.
Royal Mail 2012 stamp programme is dominated by the London 2012 Olympic Games and the Queen's Diamond Jubilee. There are also concluding parts to both the Kings & Queens series (which reaches the House of Windsor) and the UK A-Z series. An issue on the theme of fashion is titled Design Classics, and other populist themes included are comics, dinosaurs and space.
Her Majesty the Queen's Diamond Jubilee will be celebrated in stamps issued throughout the year. Royal Mail's celebrations of this landmark event commence with the House of Windsor stamps issued on 2nd February. Diamond Jubilee definitive issued on 6th February brings together six portraits of Her Majesty The Queen taken from stamps, coinage and banknotes issued during her reign. On 31st May The Queen's Diamond Jubilee set of eight stamps will feature images of Her Majesty the Queen taken across the six decades of her reign.
Stamp issues celebrating the London 2012 Olympic and Paralympic Games are for sale starting with 5th January. Special Stamp programme also features London 2012 Olympics: Welcome (Jul 27), London 2012 Paralympics: Welcome (Aug 29) and London 2012 Olympics: Memories (Sep 27), an issue expected to celebrate the successes of British competitors in the Games.
Stamps serve a very important purpose because without stamps it would not be possible to send mail. It is always a pleasure to get a mail, real mail that the mail driver has to deliver to the mail box.
Sources:
Weboptimiser News: http://weboptimisernews.com
The Safe Shop: http://www.thesafeshop.co.uk/
###