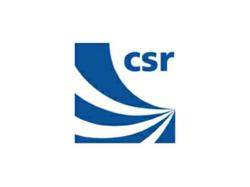 2012 International CES, Las Vegas, NV, USA (PRWEB) January 15, 2012
CSR plc today announced that Mio Technology Corporation (Mio), a leading maker of mobile GPS devices, has extended its strategic collaboration with CSR, deploying CSR's SiRFatlasVTM SoC and TriG RF-based platform to provide the multimedia and navigation capability for its new-generation line of personal navigation devices (PNDs).
The new line is the latest member of Mio's popular line of PNDs targeted at mainstream consumers. With the addition of CSR's SiRFatlasV and TriG RF technologies, the new PNDs offer extremely high-performance location and multimedia capabilities to enable users the ability to quickly and accurately find where they want to go, anywhere in the world.
SiRFatlasV is a multifunction GNSS-enabled system processor delivering high levels of integration, performance, cost-effectiveness and power efficiency, enabling manufacturers to create high-volume, value-priced consumer navigation and location-aware products. The SiRFatlasV ARM 11 and DSP dual-core architecture delivers high performance GPS, high-MIPs application computing and robust multifunction capabilities on a single chip to reduce system cost and size while speeding time to market. This high degree of integration reduces parts count and bill of material (BOM) costs, power requirements and PC board size while simplifying design and speeding development and time to market. SiRFatlasV includes CSR's hibernation technology, delivering the ability to navigate in a heart-beat and provides superior location and navigation performance via CSR's multi-GNSS system support.
In addition, the SiRFatlasV processor can be seamlessly integrated with CSR's audio and connectivity platforms incorporating a broad range of technologies: Bluetooth®, Bluetooth low energy, Wi-Fi®, echo cancellation, noise suppression, FM receive and transmit and more. Mio can easily combine them as needed for different product categories in the future.
The platform includes the TriG RF advanced radio frequency (RF) front end radio chip which supports the U.S. GPS, Russian Glonass, European Galileo, and Chinese Compass systems. The multi-GNSS capability of TriG RF provides users with optimal location performance in myriad worldwide markets. In Russia and China, PNDs supporting local GNSS technologies like Glonass and Compass may have advantages in avoiding tariffs and expanding selling channels.
"CSR has a long and productive relationship with Mio, having delivered the location and connectivity functions for many of their products since 2002, including PDAs, PNDs, pocket PCs and more," according to Rob Yeh, Director of Marketing for CSR's Automotive Products Group. "We are very pleased that Mio has adopted our complete system platform for the new line of PNDs and we look forward to delivering more advanced CSR technologies to Mio product lines in the future."
Visit the CSR booth at CES 2012 (South Hall Upper #30337) to see a demonstration of consumer products powered by CSR.
Using colour in your home.
Many people have lost confidence when it comes to using colour or dramatic design features in their home. Modern tastes in furniture and décor tend to favour clean, simple lines and neutral or beige tones. White woodwork and plain wooden or pale painted cupboards or shelves stand alongside settees in brown or cream to leave many rooms feeling soulless or boring.
If you are looking for inspiration or ideas to help in introducing colour or individuality into your interior, it is a great idea to look at furniture for ideas. Knowing what type of furniture will be needed in a room is usually easy, for example a bed and wardrobe are normally essential in a bedroom, and settees or designer sofas are mostly used in lounges or living areas. Aim to find pieces of furniture that compliment your own personality, stand out, and can be enjoyed by any other residents. Introducing one piece in a particular shade may not dictate a colour scheme for the whole room, but may create a feeling of purpose and an interesting focal point that was otherwise absent.
The main reason that most home owners opt for plain and neutral furnishing is because they lack the courage to buy what they would really like, and worry about what other people may think of their interior design skills. Major furniture stores have taken advantage of this trend and design furniture that is neutral, with no outstanding features or noticeable style. This enables mass produced settees, armchairs and accessories like vases, lamps and rugs to be sold in huge numbers.
Often people are concerned about making a room seem darker through using colour, particularly when painting a large wall or choosing a carpet. This worry often leads to completely cream and beige houses, where every room is devoid of colour or interesting features. It is important to use colour carefully, but it should be used within the home, to promote mental stimulation and a feeling of warmth.
About Mio
Mio develops and markets products which enable users to take advantage of the latest developments in mobile services. The brand was established in May 2002 and now has operations in Taiwan, mainland China, Europe, North America, Australia, Japan and South Korea. Mio currently employees 900+ employees worldwide and sells and markets its products in over 38 countries and territories.
It is Mio's, prediction that mobile life and mobile business will be the main-stay of life in the future. Mio's brand tagline, "Explore More", focuses on changing the way people experience the world and letting users know that they can explore the world easily and freely.
CAUTIONARY NOTE ON FORWARD LOOKING STATEMENTS
This press release contains certain statements (including statements concerning plans and objectives of management for future operations or performance, or assumptions related thereto) that are not historical facts and constitute 'forward looking statements' within the meaning of the United States Private Securities Litigation Reform Act of 1995 in relation to CSR's SiRFatlasV SoC and TriG RF-based multimedia and navigation technology, and their performance characteristics in customer's personal navigation devices, and other future events and their potential effects on CSR. These forward-looking statements can be identified by words such as 'will,' 'deliver,' 'can offer', 'to enhance,' 'to enable,'and other similar expressions regarding the performance characteristics of CSR's SiRFatlasV SoC and TriG RF-based multimedia and navigation technology, and their performance characteristics in consumer electronics products, and their potential effects on CSR. Any future release of CSR's SiRFatlasV SoC and TriG RF-based multimedia and navigation technology or consumer electronics products containing such technology, related products or modifications to such products' capability, functionality or features are subject to ongoing evaluation by CSR and its customers, and may or may not be implemented and should not be considered firm commitments by CSR or its customers and should not be relied upon in making purchasing decisions. Such forward-looking statements represent the current expectations and beliefs of management of CSR, and are based upon numerous assumptions regarding CSR's business strategies and the environment in which CSR will operate and therefore involve a number of known and unknown risks, contingencies, uncertainties and other factors, many of which are beyond the control of CSR, including, but not limited to, those detailed from time to time in CSR's periodic reports (whether under the caption Risk Factors or Forward Looking Statements or elsewhere), which are available at the SEC's web site http://www.sec.gov. Each forward looking statement speaks only as of the date hereof. CSR does not undertake to release publicly any updates or revisions to any forward looking statements contained herein, otherwise than required by law.
Bluetooth® and the Bluetooth logos are trademarks owned by Bluetooth SIG, Inc. and licensed to CSR.
Wi-Fi®, Wi-Fi Alliance®, WMM®, Wi-Fi Protected Access®, WPA®, WPA2®, Wi-Fi Protected Setup™ and Wi-Fi Multimedia™ are trademarks of the Wi-Fi Alliance.
Other products, services and names used in this document may have been trademarked by their respective owners.
###