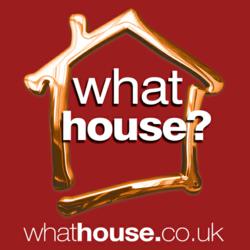 "Those who would never have considered buying new before have changed their minds and can now see the numerous benefits," adds Keith Osborne of www.whathouse.co.uk.
(PRWEB UK) 17 January 2012
Whathouse.co.uk comments on the past year and how it has been another challenging one for the property market thanks to a struggling economy, job insecurity and a tight grip on lending.
Yet those new homes developers who have managed to survive the recession so far showed no signs of flagging in their bid to sell homes in 2011, making vigorous efforts to tempt buyers and encourage lenders to loosen their purse strings. They also lobbied the Government on everything from planning reform to help for first-time buyers.
The last 12 months has seen the continued success of numerous purchase assistance schemes, including deposit match, part exchange, shared equity and eye-catching mortgage deals to help house hunters to buy once they find a property they want. Linden Homes last month became the first UK housebuilder to launch a 95% mortgage at a competitive 4.99% rate, fixed until 2015.
The Government also aimed to "get the market moving" and joined forces with housebuilders to launch FirstBuy, which gives eligible buyers interest-free loans of up to 20% on selected new apartments and new houses for sale on developments throughout England and Wales, leaving them to find as little as four per cent as a deposit and a mortgage of 76%. The scheme was announced in Spring, launched in Autumn and saw participants move into their new homes for Christmas.
There are signs that this and all the other incentives are paying off. Bellway announced last month that reservation levels were up 14% year on year in the four months to November and other major housebuilders are expected to show similar results.
But lending remained constrained throughout 2011. Developers found it difficult to persuade banks to back proposed schemes and would-be buyers were also turned away. The lifeblood of the market, first-time buyers, struggled to raise deposits and secure mortgage deals at reasonable rates.
Those who want to move up the property ladder have also been thwarted by lack of mortgage availability unless they are equity rich. Net mortgage lending in 2011 was an estimated at £9billion. At the height of the property boom it was that much each month, although the number of 90% deals has increased recently.
There has also been a steady rise in investors, who have been helped by the
re-emergence of buy-to-let mortgages and encouraged by the growing number of tenants in a booming rental sector offering healthy returns.
The cash rich, meanwhile, are moving savings from low-interest accounts and volatile stocks and shares into bricks and mortar. While capital appreciation remains low to non-existent, many investors are convinced that the bottom of the market has been reached and the only way is up. House price data seems to support this. In general, prices were stagnant in 2011.
Keith Osborne, features editor of new homes property portal http://www.whathouse.co.uk, says: "It has been another uphill slog for the new homes sector but there are clear signs of hope on the horizon. They are due in no small part to the housebuilding industry, which has worked exceptionally hard and been incredibly proactive in helping buyers."
This year looks more promising than last with experts predicting that the property market could soon drag itself out of the doldrums. Many forecasts say there will be more buyer activity towards the end of the year and 2012 will also see the launch of new initiatives to help boost new home building.
The Government's 95% mortgage underwriting scheme, announced last year, will start in April. It will allow up to 100,000 creditworthy borrowers to get affordable 95% mortgages on newly-built homes and is open to everyone except second home buyers and investors.
The Government is also set to release enough public sector brownfield land on which to build 100,000 new homes and it will support developers through a radical Build Now, Pay Later deal, which will allow housebuilders to pay for the land once work has started on the new homes. This could provide a lifeline to those struggling with cashflow problems, enabling them to start building straight away.
But there are still concerns over mortgage lending. Bank and building societies introduced more competitive rates last week but the deals can be costly and hard to obtain. Halifax scrapped fees on its two-year fixed rate for those with a ten per cent deposit but the rate is 5.99%, although borrowers get £500 cashback upfront and £150 on completion.
Planning is also an unknown quantity for developers since the Localism Act came into force giving more power to local communities and prompting fears of "nimbyism".
However, there is a chronic housing shortage. According to official figures 106,000 homes were built in England in the 12 months to September 2011, which is less than half the number needed. This supply and demand issue is symptomatic of the new-build sector's struggles but it also sustains developers who know that new homes are needed and, increasingly, that they are wanted.
The "out with the old and in with the new" trend looks set to get stronger as fuel bills rise. Buyers are increasingly shunning older homes in favour of new, energy-efficient properties. The promise of low maintenance is also a selling point for those with busy lives.
"Those who would never have considered buying new before have changed their minds and can now see the numerous benefits," adds Keith Osborne of http://www.whathouse.co.uk. "It's been a tough few years but I think that by the end of 2012, we will see a turning point that could benefit both homebuyers and housebuilders.
"The Centre for Economics and Business Research predicts house prices will rise by 15% by 2016 due to a shortage of homes. With the new measures in place for those buying and building new homes, I think we will see a steady improvement in the market. More prospective buyers will be able to afford a new-build home and an easier framework for developers means that they will be more able to build more of the homes that people want and need, in the places that they want to live, for a price they can afford."
###