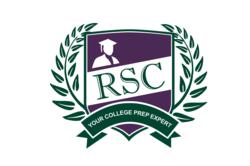 College may not be for everyone, but we want to make sure it's a worthwhile experience for everyone who chooses to go.
Schenectady, NY (PRWEB) January 13, 2012
National News Today has published "High Tuition, Poor Graduation Rates, Student Loan Debt & Financial Aid – Is College Worth It?," written by RSC Your College Prep Expert. The article presents 5 reasons most graduates think college is a positive experience. It also includes advice on making college financially possible, increasing the odds that higher education is indeed worth it.
Among the reasons college can be personally and professionally valuable are:

Higher salary. Though estimates vary, they all agree on one thing: college graduates make more money over the course of a lifetime than nongraduates.
Communicate better. Graduates communicate better in writing and in person, a skill highly sought after by employers.
Become a well-rounded person. College offers academic and cultural experiences individuals can't get anywhere else.
"College may not be for everyone," says Maura Kastberg, Executive Director of Student Services, "but we want to make sure it's a worthwhile experience for everyone who chooses to go. We do this through a variety of financial aid tools that let families conduct a real cost-benefit analysis on their student's education. It shows them that with the right planning, college is definitely worth it."
RSC offers free advice twice a month to students and parents through National News Today, which publishes expert advice on a variety of subjects. Previous topics include essential college application and financial aid terms, ways to compile an impressive college resume, and steps to receiving proper guidance while being homsechooled. The next article is scheduled for publication on or around January 25th.
RSC Your College Prep Expert prepares students for college and career through an original online program of college research, SAT & ACT prep, financial aid advice, and more. Founder Larry Schechter's time-tested program has helped tens of thousands of students reach their educational goals. To learn more about RSC's unique approach to college prep, visit CollegePrepExpert.com or get updates at Twitter.com/rsccollegeprep. RSC Rewards Student Commitment.
###