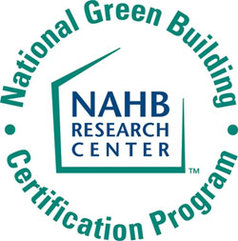 Enjoy a special perspective of an Ann Arbor remodeling project: a unique glimpse of the inner workings of a potentially history making, whole-house, deep Green remodel…during its construction.
Ann Arbor, MI (PRWEB) January 23, 2012
On February 4, 2012 and February 5, 2012, Old School Construction and Architectural Resource, along with their trade allies and suppliers, will be pleased to share a very special home with the public. This Ann Arbor remodeling project is registered with the National Association of Home Builders' National Green Building Certification Program with the goal of 'Emerald', which would make it the the first such remodel in southeast Michigan to attain this program's highest level of green certification.
The public is invited to a enjoy a special perspective of this project: a unique glimpse of the inner workings of a potentially history making, whole-house, deep Green remodel during its construction. Michael Klement, AIA, of Architectural Resource and Ben Lutzeier of Old School Construction, the architects and builders on the project, will personally take attendees through the project on guided tours. The myriad of green and sustainable design and construction features of the project will be presented and explained firsthand. This is a rare opportunity for visitors to learn about emerging, smart and sustainable residential design approaches which can be applied to projects, be it new construction, additions or remodeling.
Key trade allies will also personally be on hand at the event to explain their critical contributions to this project's scope and success, including Big George's Home Appliance Mart, EverGreen Energy Savers, Superior Spray Solutions and SUR Energy. Other key trade allies are G&K Floor Covering and Gross Electric. Supporting partners are Ferguson Enterprises and The Kohler Company.
In 2007, the National Association of Home Builders (NAHB) and the International Code Council (ICC) partnered to establish a standard definition of green building designed exclusively for residential projects. The resulting ICC 700 National Green Building Standard™ is the first and only residential green building rating system to receive approval from the American National Standards Institute (ANSI). The NGBS defines green building for single and multifamily homes, residential remodeling projects and site development.
For residential buildings, four threshold levels – Bronze, Silver, Gold, and Emerald – allow builders to quantify and qualify green buildings. At the 'Emerald' level - the highest rating for a residential green building - a remodeling project must comply with mandatory indoor environmental quality requirements and incorporate energy and water conservation measures resulting in reductions of 50% or greater.
The Ann Arbor project represents a comprehensive, challenging remodel. It involves a complete redesign of the southernmost portion of the home into a master suite, additional remodeling in both the kitchen and daily entry areas, the creation of family gathering spaces in new first and second floor additions, and distinct energy and water consumption reduction upgrades to the entire home.
The new architectural design unifies the prior disjointed aspects of the home into a single, cohesive whole. The design also takes full advantage of the incredible siting of the home overlooking the Huron River to provide a new and expansive view of the river valley below. The design concept was derived through a site sensitive, resource responsive approach. Careful analysis of the existing site embracing the window of solar opportunity led directly to the actual design of the new building form. The remodeled home now positions a new upper-story roof plane in the optimal location to harvest solar energy year-round. The two-story addition also incorporates a stack-effect passive cooling strategy, capturing the site's micro-weather patterns of constant summer-time breezes.
The use of high performance building techniques and materials and state-of-the art renewable energy systems, in combination with energy performance retrofits on the existing home, will reduce our client's total energy and water consumption by up to 65%, even though 1,055 additional square feet were added to the original 2,498 square foot home.
The event takes place on February 4th and February 5th, from 9 am till 5 pm.
Tours run every hour on the hour with the last tour beginning at 5 pm. The tours will run 45-50 minutes with 10-15 minutes for questions and answers.
Each hourly tour will be limited to a maximum of 25 people for maximum group comfort and safety.
The tour is free, however advanced registration is required. Additional information is available at http://www.visiblegreenhome.com.
About Architectural Resource
Headed by Michael Klement, AIA, Architectural Resource is a nationally recognized, award-winning, Ann Arbor-based architectural design firm specializing exclusively in the residential design of new homes, cottages, additions, remodels, and renovations. Featured in Sarah Susanka's recent Not So Big® Remodeling book, Architectural Resource creates tasteful designs which are space and resource efficient. As Michigan's leading Green residential design firm, Architectural Resource has been responsible for the design of the State's first three USGBC LEED for Homes® Platinum level remodels. Since the firm's inception in 1991, creating beautiful buildings which are healthy and energy efficient has been the heartbeat of our mission. http://www.architecturalresource.com
About Old School Construction
Old School Construction specializes in remodeling, renovations, and fine carpentry for historic and newer homes and businesses in the Ann Arbor area. From kitchens and bathrooms to showcase shorefronts, our team creates exceptional and enduring spaces. http://www.oscmi.com
###