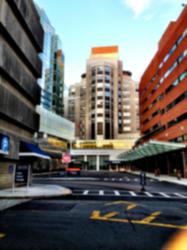 By providing better communication between clinicians and nurses, Voalté's system significantly helps improve their care coordination
Sarasota, Fla. (PRWEB) January 17, 2012
Voalté, the leader in innovative clinical communication technology and software for healthcare institutions announced its selection as the nursing communication choice for Massachusetts General Hospital. Ranked in the top 1 percent of hospitals nationwide by U.S. News and World Report, Massachusetts General is rolling out the first of multiple phases of iPhones using Voalté's consolidated voice, alarm, and text communication system.
The approval of Voalté's system comes after Massachusetts General performed a thorough research and testing phase, placing Voalté in a head-to-head competition with other legacy VoIP and badge technologies. Voalté earned the approval after the system proved its reliability, versatility and ease of use, allowing nurses and clinicians to respond to patient needs faster and more efficiently.
"Since installation, Massachusetts General caregivers have seen immediate and citable efficiency gains," said Teresa Anderson, Voalté's chief nursing officer. "By providing better communication between clinicians and nurses, Voalté's system significantly helps improve their care coordination."
Massachusetts General is installing Voalté iPhones in the hospital's newest facility, the Lunder Building. Voalté's system allows nurses and clinicians to send and receive presence-based text messages, make high definition voice calls across the hospital Wi-Fi network, and receive critical care alarms on the iPhone.
"Massachusetts General is one of the country's oldest and most respected hospitals with a long-standing commitment to patient safety," said Trey Lauderdale, Voalté's vice president of innovation. "This collaboration reconfirms our ongoing dedication to providing innovative technology to leading progressive hospitals. The hospital recognized that Voalté is the only vendor that has been able to successfully install and support large numbers of smartphones at the point of care. We are proud to be working with such a prestigious medical center. "
About Voalté
Voalté provides compelling software solutions for healthcare institutions that solve communication problems at the point-of-care. Voalté products are designed to be intuitive, high value, mission critical applications running on the latest generation of touch-based smartphones. For more information, visit http://www.Voalte.com or call 941.312.2830.
###