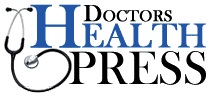 In this traditional Chinese medicine,there is real acupuncture, where practitioners place needles at specific points that correspond to the flow of "Qi" in your body
Boston, MA (PRWEB) January 14, 2012
The Doctors Health Press, a publisher of various natural health newsletters books and reports, including the popular online Doctors Health Press e-Bulletin, is lending its support to a new study that has found that acupuncture is an effective remedy for treating migraine headaches.
As reported in the Doctors Health Press e-Bulletin on Thursday, January 12, 2012 (http://www.doctorshealthpress.com/pain-articles/migraines-pain-articles/natural-remedy-has-odd-success-versus-migraines), the study yielded some very surprising results.
In this traditional Chinese medicine,there is real acupuncture, where practitioners place needles at specific points that correspond to the flow of "Qi" in your body. And there is "sham" acupuncture, which puts needles in spots that are not relevant to the problem at hand. The sham is used often in studies to see if real acupuncture works or not.
According to Doctors Health Press e-Bulletin, the surprising element of this new study is that both real and sham acupuncture were equally effective in treating migraines! The study is published now in the "Canadian Medical Association Journal."
The study included 480 patients (aged 18 to 65) in nine hospitals in China. They were randomly assigned to four groups, including one receiving sham acupuncture group and three groups receiving different types of acupuncture. All had experienced migraines for more than one year, and had two to three attacks in the three months before the study.
The researchers found that true acupuncture led to significantly better outcomes than sham acupuncture in weeks 13 to 16 -- but the difference in effect was actually quite minor. Up to three-quarters of people with migraines were better after acupuncture and sham acupuncture after four months. In other words, the fake kind worked as well as the real kind.
(SOURCE: Ying, Li, et al., "Acupuncture for migraine prophylaxis: a randomized controlled trial,"" CMAJ, published Jan. 9, 2012.)
Doctors Health Press e-Bulletin is a daily e-letter providing natural health news with a focus on natural healing through foods, herbs and other breakthrough health alternative treatments. For more information on Doctors Health Press, visit http://www.doctorshealthpress.com.
Victor Marchione, MD is the Chairman of the Doctors Health Press Editorial Board. He is also the editor of The Food Doctor and has released a new video revealing 12 fighting foods to help virtually all of your current health problems. To see the video, visit http://www.doctorshealthpress.com/12-fighting-foods.
###