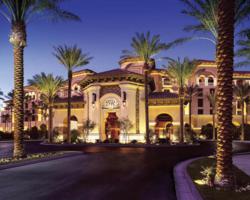 Last Year's Feedback:
" Very well organized - great networking opportunities"

" Range of speakers and topics excellent"

" Great speakers, great hotel, just GREAT, thanks!
(PRWEB) January 15, 2012
The Weight Management Dietetic Practice Group of the Academy of Nutrition and Dietetics brings together leading dietitians, researchers, scientific organizations in Las Vegas March 2-4, 2012 (Friday Noon – Sunday Noon). Learn best practice examples from innovative industry leaders, benefit from networking opportunities and earn 16+ hours of continuing education credits. Depending on membership and signup date cost begins as low as $225. Cost includes two breakfasts, lunch and opening reception Friday night. All speaker presentation materials available on line. Interact with thirty exhibitors. A pre-conference workshop "Build a Successful Weight Management Practice" is available Friday morning is available for $100.
Conference is being held at the Green Valley Ranch & Spa, Las Vegas (Henderson) less than fifteen minutes from the strip. Negotiated rate of $110 is available through website and includes Internet and Fitness Center.
Complete symposium details and register now at http://www.wmdpg.org/symposium.
Some of the sessions include:

Weight Management for PCOS: Beyond Hormones and Hot Flashes
Corporate Weight Management Programs: The Evidence is Clear
Wake-up: The Alarming Facts on Sleep Apnea and Weight
The Elephant in the Room – The Bias and Stigma of Obesity
The Latest Update on Weight Loss Medications and Metabolic Surgery
The Ultimate Metabolic and Calorie-Burning Makeover
New Weight Loss Technologies – What Works
Nutritional Genomics: Reading the Future
Too Fat to Fight: U.S. Army Research and Strategies
Weight Management and Behavior Theories: Mindful Developments
Defining Excellence in Nutrition Care following Weight Loss Surgery
Counseling Latino Families with Overweight/Obese Children
Conference Objectives:

Identify and compare the outcomes of a variety of evidence-based treatment options including behavioral counseling, physical activity, diets of varying macronutrient compositions, medication, surgery and the non-diet approach on weight loss and long-term weight loss maintenance.
Describe evidence-based weight gain prevention strategies across all ages and phases of life in a variety of settings including schools, universities, worksites, retirement centers and community groups.
Discuss public-policy and third-party-payer issues related to obesity to identify improved coverage of and reimbursement for services.
Recognize advancements in technology to help the consumer and/or healthcare professional achieve weight management goals.
# # #