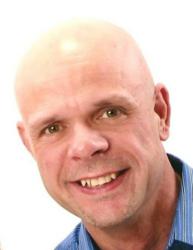 We are excited to welcome this high-performing professional to MHF.
Wexord, PA (PRWEB) January 16, 2012
MHF Services (MHF), a leading provider of packaging, transportation and logistics services, recently welcomed Ronald A. "Ron" Leonard, a highly regarded nuclear industry professional, to its business development team.
Ron will serve as a Business Development Manager with a focus on radioactive projects for remedial and construction contractors, primary responsible parties, prime contractors, property developers, nuclear utilities, universities and government entities. He has 20 years of experience in the nuclear industry in the areas of business development, technical services, and processing management and supervision. He has direct project experience in radioactive waste remediation and disposal and possesses thorough knowledge of Subtitle C, Subtitle D, NORM, NARM, TENORM and Class A, B and C Low-Level Radioactive waste disposal.
Prior to joining MHF, Ron served as a Vice President at EnergySolutions, LLC, in their Global Commercial Group. Previously, he was the Plant Manager at Studsvik Processing Facility in Erwin, TN. He also served for 12 years with the Nuclear Navy and was awarded two Navy Achievement Medals for his superior performance aboard submarines and while on instructor duty aboard the MTS-626 in Charleston SC.
MHF Services Vice President and Director of Sales and Marketing Scott Dempsey said, "We are excited to welcome this high-performing professional to MHF. Ron has the specific industry experience and professional expertise to capitalize on business opportunities best suited to MHF's capabilities. I am confident that he will be a key team player who will help MHF build upon our success."
About MHF Services
MHF Services (http://www.mhfservices.com) is an integrated packaging, transportation and logistics provider offering seamless solutions for generators and shippers of radioactive, hazardous, and non-hazardous waste, materials, and byproducts. MHF provides transportation and logistics solutions to U.S. Department of Energy contractors, and companies in the nuclear utilities, environmental services, energy, mining, metals, chemical, and petrochemical industries.
###