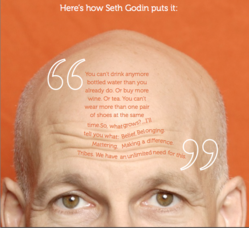 Read It For Me, is by far the most engaging service I've ever seen. The quality and style of their book summary service, bring an all new meaning to the term edu-tainment (mixing education with entertainment)
Melbourne, Australia (PRWEB) January 14, 2012
A brand new business book summary service, has not only hit the entrepreneurial community with a bang, but comes with a strong endorsement by internationally awarded entrepreneur, author and marketer Pete Williams.
Read It For Me offers a new approach to the typically dry and dull, black & white business book summaries with each business, management and marketing book reviewed getting done in a way to ensure maximum retention and engagement.
This has been achieved through creative, highly graphic videos, downloadable audio book summaries, visually engaging pdf reports plus each book summary comes with an action plan to ensure the reader can take immediate action on the topics learned.
"I've used business book summary services for years" says Williams "but Read It For Me, is by far the most engaging service I've ever seen. The quality and style of their book summary service, bring an all new meaning to the term edu-tainment (mixing education with entertainment)"
The internally developed L.E.M.A. approach applied and engrained in every video, audio and written element of the summary, is unlike any other business cliff-note service on the market globally.
For more information about the new Read It For Me service visit http://www.JustReadItFor.me
For interviews about this new service, or other entrepreneurial topics contact Pete Williams of Preneur Marketing on support(at)preneurgroup(dot)com
###