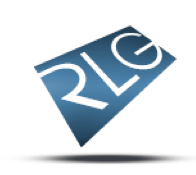 New York, NY (PRWEB) January 17, 2012
The FDA issued the mandate in the form of letters to each of the companies, according to a Jan. 10 Bloomberg Businessweek piece. The letters require the companies' which include Johnson & Johnson, C.R. Bard, and Boston Scientific to study rates of organ damage and complications linked to vaginal mesh implants used in transvaginal procedures (that is, surgeries in which mesh products are implanted through incisions in women's vaginas). The companies have 30 days to respond.
The vaginal mesh products at issue are widely used, with more than 300,000 of them having been implanted in women in 2010 alone, according to Bloomberg. Categorized by the FDA as medical devices that the FDA can clear for sale based on their similarity to medical devices already on the market and without the benefit of human testing, the implants have so far spawned more than 650 lawsuits filed by patients alleging that they have been significantly injured as a result of having mesh products implanted transvaginally.
The FDA's letters concern devices that are currently on the market, where they will remain, for now. The Rottenstein Law Group hopes the publicity surrounding the letters will serve as a warning to women who are considering having mesh products implanted transvaginally, and that the number of women harmed by vaginal mesh implants will consequently decline.
RLG's Vaginal Mesh Lawsuit Information Center, at http://www.vaginalmeshlawsuit.com, has features that allow for easy sharing, including links for automatic posting on Facebook and Twitter, specifically to enable visitors to spread the word about vaginal mesh and the dangers of vaginal mesh products. The Rottenstein Law Group, a personal injury firm, encourages visitors to link to its sites from their own blogs and websites to spread information about defective medical products and dangerous drugs.
About THE ROTTENSTEIN LAW GROUP
The Rottenstein Law Group is a New York-based law firm that represents clients in mass tort actions. The firm was founded by Rochelle Rottenstein, who has more than two decades of experience as a lawyer, to represent clients hurt by defective medical devices. http://www.rotlaw.com
Contact:
The Rottenstein Law Group, LLP
Rochelle Rottenstein, Esq.
1259 Veeder Drive
Hewlett NY 11557
(212) 933-9500 (office phone)
(212) 933-9980 (facsimile)
rochelle(at)rotlaw(dot)com
http://www.rotlaw.com
###