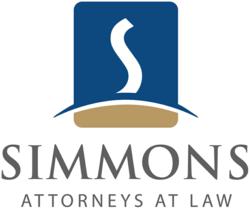 Judge Kinkeade appointed a very talented group of attorneys to spearhead the national efforts and I'm looking forward to working with them and helping bring these cases to a successful resolution for our clients
East Alton, IL (PRWEB) January 16, 2012
Simmons Browder Gianaris Angelides & Barnerd LLC Shareholder Trent Miracle, head of the law firm's pharmaceutical litigation division, was selected Jan. 9 by a federal judge to serve on the Plaintiff Steering Committee for the multidistrict litigation involving the defective DePuy Pinnacle AcetabularCup System. Attorney Eric Johnson was also selected to serve on the discovery sub-committee for the national MDL. More than fifty(?) cases involving the defective hip replacement product were consolidated in August before U.S. District Judge James Kinkeade in the Northern District of Texas.
"It's an honor to be selected to participate in such an important national role for the DePuy litigation," Miracle said. "Judge Kinkeade appointed a very talented group of attorneys to spearhead the national efforts and I'm looking forward to working with them and helping bring these cases to a successful resolution for our clients."
The DePuy Pinnacle System is a metal-on-metal hip implant, similar to the DePuy ASR Hip Replacement product, which was recalled in 2010 for a high failure rate. Both defective medical devices were manufactured by DePuy Orthopaedics, a subsidiary of Johnson & Johnson.
The Pinnacle hip replacement has been linked to reports of metal poisoning caused when the device components rub together and release metal shavings into the blood. This damages the bone and tissues surrounding the implant. Some studies have found that in some patients, high metal levels in the blood can cause additional illnesses elsewhere in the body including the heart, nervous system and thyroid gland.
As a result of the risks, the FDA has ordered DePuy Orthopaedics and other manufacturers of metal-on-metal hip implants to conduct additional research to find if the medical devices raises the level of metal in the blood to dangerous levels.
Miracle also serves on the discovery sub-committee for the DePuy ASR Hip replacement MDL. In 2009, he was appointed to the plantiffs' steering committee in the Yaz and Yasmin birth control multidistrict litigation. Miracle has also worked on litigation against other defective medical devices and dangerous drugs including Vioxx, Bextra, Ortho Evra, Ephedra and Phenylpropanolamine, Oxycontin and others. This the first time Johnson has been selected to a leadership role in national litigation.
About Simmons Browder Gianaris Angelides & Barnerd LLC
The Simmons Firm is a leading law firm in pharmaceutical litigation. The Simmons Firm has experience in litigating complex medical matters and has taken a leadership role in standing up for individuals who have been injured by dangerous or defective drugs. The firm has represented thousands of pharmaceutical clients and recovered more than $230 million in verdicts and settlements in cases involving Oxycontin, Vioxx and more. Learn more at http://www.simmonspharmalaw.com.
# # #