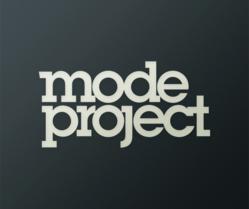 Chicago, IL (PRWEB) January 17, 2012
Mode Project, a Chicago-based production studio, has kicked off its latest nationwide campaign with the launch of a new spot featuring holiday deals from Gogo, the airline industry's largest provider of inflight Wi-Fi service.
The 30-second ad, titled The Flight Before Christmas, is a fully animated follow-up to Mode Project's first spot for Gogo, which premiered in early fall of 2011. In hopes of repeating the success of the initial campaign, Gogo chose to partner with the production studio again.
"We wanted an approach that streamlined the process," explained Heath Miller, Gogo's Vice President of Creative, Brand and User Experience. "To accomplish that, we decided to go straight to the source and work directly with the production team. For this model to work, we needed a partner that we could trust, not only to produce the spots, but also to develop extraordinary creative concepts and manage the whole project from start to finish. Mode Project, once again, proved to be exactly what we were looking for."
The streamlined process allowed the spot to be developed and produced under tight deadlines in a fraction of the time that an animated advertisement would normally require.
"Gogo is an extraordinary brand, and we're excited to be working with them," said Mode Project producer Kate Soczka. "Being able to offer a one-stop solution to our clients saves them time and money, and gives us the chance to tap into our team's deep creative experience to produce remarkable ads, from concept to delivery."
In addition to its direct-to-client work, which includes projects for Electronic Arts, JPMorgan Chase, Ecko Unltd and Lion Nathan USA, Mode Project also collaborates with some of the world's leading ad agencies to produce campaigns for brands such as AT&T, Kellogg's, MillerCoors, Nintendo and UPS.
About Mode Project:
Mode Project is an award-winning production company working with some of the most recognized brands and agencies in the world. Our clients turn to us for concept-through-delivery services that focus on creative content for a variety of platforms, including television, web and events. Since 2002, we've been pioneering new, more efficient ways of doing business that save our clients time and money. As a trusted creative partner to the Obama for America Media Team, Mode Project received the Cannes Lions Titanium Grand Prix and the Integrated Grand Prix awards.
About Gogo:
Gogo is fast becoming everyone's favorite part of flying. By allowing travelers to get online, in air, Gogo keeps them connected to life. Using Gogo's exclusive network and services, passengers with laptops and other Wi-Fi enabled devices can get online on all domestic AirTran Airways, Virgin America and Alaska Airlines flights, on all domestic mainline Delta flights and on select Air Canada, American Airlines, United Airlines, and US Airways flights.
Back on the ground, Gogo's 400+ employees in Itasca, IL and Broomfield, CO are working to continually redefine flying as a productive, socially connected, and all-around more satisfying experience.
Credits
Agency: Gogo Creative Department
Production Company: Mode Project
###