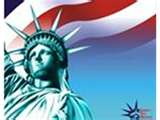 Orlando, Florida (PRWEB) January 15, 2012
Liberty Tax Service is sponsoring a blood drive Saturday, January 28,2012 to be held at 712 S. goldenrod road near Race track in Orlando. The American Red Cross will have their mobile unit and trained staff at the Liberty Tax Service office from 10:00am to 4:00pm. Lady Liberty will serve refreshments and all blood donors will receive a free Fandango Movie Ticket. Call 407.275.3223 for more details.
"The winter is usually slow for blood donations, so we set our goal to have at least 100 donors attend," said Shawnte Lawson, Marketing Manager of Liberty Tax Service.
Generally, a donor can give blood every 56 days, according to the American Red Cross. The donation process usually takes about an hour.
About Liberty Tax Service
Liberty Tax Service is the fastest-growing retail tax preparation company in the industry's history. Founded in 1997 by CEO John T. Hewitt, a pioneer in the tax industry, Liberty Tax Service has prepared over 9,000,000 individual income tax returns. With 42 years of tax industry experience, Hewitt stands as the most experienced CEO in the tax preparation business, having also founded Jackson Hewitt Tax Service.
Liberty Tax Service is the only tax franchise on the Forbes "Top 20 Franchises to Start." Each office provides computerized income tax preparation, electronic filing, and online filing through e Smart Tax. Other services include audit assistance, a money back guarantee, and free tax return checking.
###