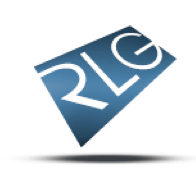 New York, NY (PRWEB) January 18, 2012
According to a Jan. 12 article on Yahoo! News, a new Swedish study shows that expectant mothers who take an SSRI such as Zoloft late in their pregnancies are twice as likely to give birth to a child with PPHN, a condition that can lead to shortness of breath and difficulty breathing.
Conducted by the Centre for Pharmacoepidemiology at Karolinska University Hospital in Stockholm, the study examined data from more than 1 million births from 1996 and 2007 in Denmark, Finland, Iceland, Norway and Sweden, according to the Yahoo! News article.
"Of the nearly 11,000 mothers who used an SSRI in late pregnancy, 33 babies (0.2 percent) were born with persistent pulmonary hypertension," Yahoo! News reports. "Among the 54,000 mothers who had previously been diagnosed with a mental problem but who did not take SSRIs during their pregnancy, 114 infants were born with persistent pulmonary hypertension."
RLG's Zoloft Lawsuit Information Center has features that allow for easy sharing, including links for automatic posting on Facebook and Twitter, specifically to enable visitors to spread the word about Zoloft and the dangers of the drug. The Rottenstein Law Group, a personal injury firm, encourages visitors to link to its sites from their own blogs and websites to spread information about defective medical products and dangerous drugs.
About THE ROTTENSTEIN LAW GROUP
The Rottenstein Law Group is a New York-based law firm that represents clients in dangerous drug lawsuits. The firm was founded by Rochelle Rottenstein, who has more than two decades of experience as a lawyer, to represent clients hurt by defective consumer products. http://www.rotlaw.com
Contact:
The Rottenstein Law Group, LLP
Rochelle Rottenstein, Esq.
1259 Veeder Drive
Hewlett NY 11557
(212) 933-9500 (office phone)
(212) 933-9980 (facsimile)
rochelle(at)rotlaw(dot)com
http://www.rotlaw.com
###