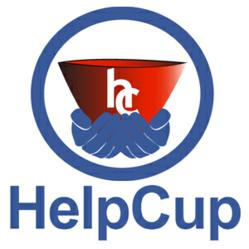 Filling the cup of need in people's life
Nationwide (PRWEB) January 15, 2012
Helpcup.com launched its social media network in December 24th 2011. Since its launch over 1000 members have joined for free. Helpcup is a place where businesses, charities and individuals can build a profile page and help each other with professional services or financial help. Although Helpcup does not directly help its members, members of Helpcup help each other on the site.
Angelica H. posted for help in Helpcup, She is a mother of two whose husband left after 16 years. She is struggling financially and is 6 months behind on her mortgage payment. She found Helpcup in January 2012 and after posting her help request, La Playa Title in Florida, another member, pledged to help her with some cash to catch up with her bills.
Cynthia B. has a pool cleaning supply business and has been around for 22 years, last year she was faced with unexpected fees and depleted her savings account. She needed some help in order to save her business and found Helpcup. Successful Human, a Nationwide charity pledge to help her save her business.
Helpcup has a vigorous screening process for its members in need. They take the time to verify and collect information from all members receiving assistance in order to avoid fraud. Founder of Helpcup devotes her time and money to this network and in return receives the satisfaction of knowing she is doing the best she can to make a difference in someone's life.
For Donors
Helcup has created an easy cost effective social network where members can give donations and make a difference. As a Donor, a member can search for charities, categories, or individuals that they can help in their area or nationwide. A member can donate their professional services or make a secure donation on their web site. Every time they help, they may qualify for a tax deductible receipt in the amount donated to use for their business or individual taxes*. As they help others or give to their favorite charity, they also gain name recognition on Helpcup. Recognition that may help drive traffic to a business products, coupons or services. It's always a great feeling also, knowing that a member is able to help someone in need.
For Recipients
Helpcup has created an easy to use social network where members can ask for help. As a Recipient, It is recommended that a member writes a post explaining their particular situation and how the assistance of the donor will benefit them. Helpcup cannot guarantee that help will be provided for every post; however, encouragement of donors to help will be attempted to the best of Helpcups' ability. Helpcup encourages all recipient members that have previously been assisted to reciprocate and become donors as well. In order to maintain the integrity of Helpcup and prevent the misuse of our donor's generosity, Helpcup asks that all recipients are honest and truthful when posting a request for assistance. If their request for help is monetary, they will also be asked to fill out a benevolent application for Assistance before receiving any funds contributed to the member by a donor.
Please consult with your tax advisor before claiming a donation with the IRS. Not all donations are tax deductible.
Like them in Facebook and help them spread the word.
###