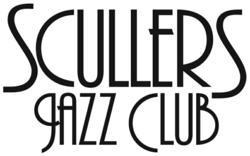 Jazz Singers At Scullers Jazz Club: Ed Reed, Tierney Sutton, Diane Schuur
Boston, Ma (PRWEB) January 14, 2012
ED REED
Come and celebrate Ed Reed's new album "Born To Be Blue"
Wednesday, January 18th, Show: $22, Dinner & Show: $64, Show time: 8pm
The jazz scene has been suffused with the bodies of those musicians whose talent fell victim to substance abuse never to recover. Ed Reed has a different story: a fall, but redemption. Now 82 years old and in long–term full recovery mode after years of substance abuse and even some periods of incarceration, Born To Be Blue takes Ed Reed along a path that helps to fulfill his early promise
Over the course of the next several tunes, Reed offers cover versions of some recognizable offerings such as Nat Cole's "You're Looking at Me", Johnny Hartman's "Never Kiss and Run" and Bill Witherspoon's "Wee Baby Blues". Reed does justice to these tunes for the most part, and in fact delivers them with a different twist such as a bossa nova on the Cole tune, and a sly bolero touch on the Hartman offering. However on "Wee Baby Blues" he does not have the baritone timbre to get the desired blues effect on this track. Finally, Reed shows terrific form on "How Am I to Know" and capitalizes on lyrics by Jon Hendricks for "Monk's Dreams," ably supported by the subtle brush work of Akira Tana.
TIERNEY SUTTON
Thursday, January 19th, Show: $25, Dinner & Show: $67, Show times: 8pm & 10pm
The Tierney Sutton Band is currently celebrating its 3rd consecutive Grammy Nomination for "Best Vocal Jazz Album". During a collaboration that has spanned 18 years, they have also been awarded a JazzWeek Award for Vocalist Of The Year, consecutive nominations for Jazz Journalist Association awards, recorded several #1 Cds on jazz radio, and garnered critical praise throughout the world. On September 6, 2011, the band released it's 9th album, "American Road", it's first on BFM records
DIANE SCHUUR
Friday-Saturday, January 20-21, Show: $30, Dinner & Show: $72, Show times: 8pm & 10pm
Vocalist/pianist Diane Schuur is as eclectic as she is brilliant. A longtime disciple of Dinah Washington and other legendary jazz singers of the '40s and '50s, Schuur has built a stellar career by embracing not only the jazz of her parents' generation, but also the pop music of her own youth during the late 1950s and '60s. In a recording career that spans nearly three decades – and includes two Grammy Awards and three Grammy nominations – Schuur's music has explored nearly every corner of the 20th century American musical landscape.
Scullers Jazz club
At the Doubletree Suites by Hilton Hotel Boston
400 Soldiers Field Road
Boston, MA 02134
For tickets and information: 617.562.4111
Since 1989, the legendary Scullers Jazz Club has presented the biggest names in straight ahead, Latin and Contemporary Jazz, as well as Blues, Soul, R & B, Cabaret and World Music. Scullers Jazz Club has hosted some of the very best musical artists in the business including; Chris Botti, Roy Haynes, Jamie Cullam, David Sanborn, Arturo Sandoval, Christian Scott, Tony Bennett, Esperanza Spalding, Christian McBride and Wynton Marsalis to name a few.
Led by Jazz impresario Fred Taylor and by a team of dedicated jazz enthusiasts the 200-seat Scullers Jazz Club has become a true Boston landmark. Offering spectacular views of the Boston skyline and the Charles River, Scullers serves as the perfect backdrop for World-Class Entertainment in Boston
###