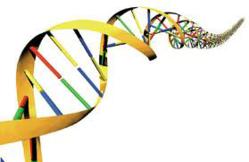 Biology @ ScienceIndex.com
(PRWEB) January 14, 2012
ScienceIndex.com is a Web 2.0 sciences social network established in 1998 to index the very latest news, headlines, references and resources from science journals, books and websites worldwide. The site covers news in all fields of biology, business, chemistry, engineering, geography, health, mathematics and society. ScienceIndex.com currently contains over 1.3 million stories distributed among 75 categories. Over 75,000 users monitor nearly 8,200 journals covering the broad spectrum of sciences. They share circa 2,500 new articles every day. Since new science content is discovered in real-time, the delay between original publication and appearance at ScienceIndex.com is no more than two days.
ScienceIndex.com's Biological Sciences Category covers life and living organisms, including their structure, function, growth, origin, evolution, and distribution. Besides Agriculture and Forestry it's ten subsections include Anatomy, Biotechnology, Ecology, Environment, Genetics, Microbiology, Physiology and Zoology. This category currently contains 46,618 stories partly derived from 400 science journals publishing in these two disciplines.
Within its' Agricultural Sciences Category, ScienceIndex.com covers the cultivation and production of crops, raising of livestock, and postharvest processing of natural products. It currently contains nearly 40,000 articles partly deriving from almost 250 scientific agricultural journals. The latest additions include an article on the metabolism and function of cytokinins in plant adaptation to environmental stresses. In agricultural crops, the cytokinin phytohormones regulate numerous biological processes, including responses to environmental stresses, via a complex network of cytokinin signaling. The authors of this review present the current understanding of the functions of cytokinins and cytokinin signaling in the regulation of plant adaptation to stress. They also examine biotechnological strategies based on the modulation of cytokinin levels for stabilizing agriculture yields. Another article covers the effects of alternating wetting and drying versus continuous flooding on fertilizer nitrogen fate in rice fields in the Mekong Delta of Vietnam. Alternate wetting and drying irrigation is expected to replace continuous flooding irrigation for rice production in parts of the Mekong delta area during the dry season. The authors conducted a dry-season field experiment in Mekong delta alluvial soil to compare N cycle processes and agronomic parameters under alternating wetting and drying and continuous flooding water management schemes. They measured that net N mineralization and potential nitrification in the top soil were stimulated by the alternating wetting and drying treatment, however, the difference in water management practice did not affect N uptake by the plants, aboveground biomass, or grain yield. Fertilizer N contributed only around 20% of the N uptake by the plants probably because the soil was rich in N, which was deposited during the preceding flooding season. The authors conclude that future implementation of alternating wetting and drying irrigation is unlikely to adversely affect crop yields by loss of fertilizer N in intensive rice production systems in the Mekong delta.
ScienceIndex.com's Forestry Sciences Category covers the cultivation, maintenance, and development of forests. One recent article in this category covers the determination of tree above-ground biomass for carbon stocks estimation in the natural forests of Colombia. The authors analyzed the above-ground biomass data for trees from different biogeographical regions in Colombia. They developed new allometric models for Colombia, which include diameter, wood density, and height to improving understanding of the carbon cycle. These new models can be considered as an alternative option for assessing carbon stocks in the above-ground biomass of natural forests in neotropical countries. Another article asks whether mixing tree species enhance stand resistance against natural hazards. The authors analyzed survival of spruce (Picea abies) trees in mixed- and mono-species stands using the database of Rhineland-Palatinate's forest damage survey. They analyzed the influence of species mixture on tree survival probability using data from 9864 trees, of which 2866 spruce trees were analyzed in detail. Data was collected on 495 research plots in a series of continuous measurements taken since 1984. The authors' results indicate positive effects of species mixture on resistance of spruce trees since survival probabilities increase with increasing intensity of mixture. Wet soils had the strongest negative influence on spruce survival, while orographic conditions of saddles, anticlines, valleys, trenches or dells showed the strongest positive influence on survival. However, the strongest influence on spruce survival was recent harvest activity. The more time had passed since the harvest operation, the less likely residual trees were to succumb to stresses.
ScienceIndex.com's content is divided into "Popular" and "Upcoming" sections. While content in the "Upcoming" section is rarely older than a few minutes, the "Popular" section contains approved articles approved between 20 to 60 minutes after submission by users. All articles can easily be bookmarked with the AddThis Sharing tools which include the Google+1 button. The website provides an advanced search feature which suggests up to ten closely related articles for a search and also for a selected story. The latter list is sorted primarily by relevancy and secondarily by publishing date. This helps users compiling lists of related references for literature retrieval purposes.
Other features include a ScienceIndex.com "Life Traffic Feed" which is helpful in watching the online traffic in real-time and a "Top Content" sidebar which includes the most actively read and shared articles available on the site. The included Google Translate gadget supports translating ScienceIndex.com's content into over fifty languages.
ScienceIndex.com offers users to stay updated with the latest inclusions and news in their favorite science topics by subscribing to one or more of the seventy-five RSS feeds which are available for every category. ScienceIndex.com also maintains the new Twitter account @ScienceIndex_ for improving public exposure and inform their users about the latest developments in the sciences.
###