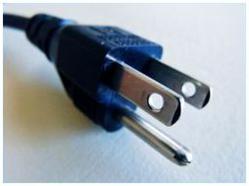 PG&E could face hundreds of millions of dollars in fines stemming from the 2010 San Bruno catastrophe, after a new report Thursday from state regulators accused the company of violating numerous laws governing its natural gas operations. SJMN 1-12-12
Sacramento, California (PRWEB) January 14, 2012
The California Public Utilities Commission (CPUC) issued a staff report on January 12, 2012 alleging that Pacific Gas and Electric Company (PG&E) violated state law and various federal and state pipeline safety regulations and accepted industry standards, leading to a pipeline rupture in San Bruno, Calif. on September 9, 2010. PGE UNPLUGGED applauds the CPUC's efforts to investigate the issues surrounding the San Bruno rupture.
The report by the California Public Utility Commission's safety division also disclosed that PG&E in recent years has collected more than a half billion dollars from ratepayers for system improvements that were never made or that exceeded the amount of money it was authorized to earn. That finding, from an audit, could make it more difficult for PG&E to charge customers with 90 percent of the cost of its $2.2 billion pipeline-renovation plan, as it recently proposed to do.
The CPUC's Commissioners voted unanimously to immediately open a penalty consideration case to examine the report and, as appropriate, consider proper penalties and remedies for such violation.
Click on the link below to read the full, official press release by the California Public Utilities Commission (CPUC).
http://www.cpuc.ca.gov/NR/rdonlyres/C71CF8F3-5643-4BC8-8FA3-EA2C81B7A444/0/79PGESB011212.pdf
# # #