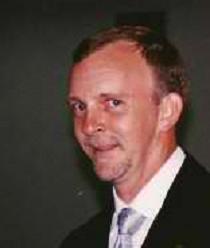 I will put people over politics every single time ... James Allen
Burlington, North Carolina (PRWEB) January 15, 2012
Mr. James Allen, a Burlington, North Carolina republican has declared that he intends to run for the United States Congressional seat in North Carolina's Sixth District.
Mr. Allen was an electrical contractor for twenty years: but that was before his child was internationally parentally abducted from the United States to Columbia in September of 2008 in accordance to the Hague Convention on the Civil Aspects of International Child Abduction. According to Mr. Allen, who spent eighteen months in Colombia, including a "Three week walk across the country to get to the US Embassy in Bogota, Columbia and its courts did not uphold the rules of international law and return my American born and raised child."
As a result of the abduction and legal battles waged in order to reunite with his son and bring him back home to the United States (Palice of Justice Central in Bucaramanga, Santander Colombia Superior Court File Number 5123927), Mr. Allen realized that the only way to change the circumstances for the tens of thousands of other parents each year who are at risk of having their child abducted, he needed to become a part of the United States legislature. Mr. Allen decided to run for North Carolina's House of Representative seat associated with the Sixth District.
Mr. Allen is presently living in a homeless shelter in Burlington. But for anyone who knows anything about having a child internationally abducted, there is no financial assistance provided by the United States government to parents who are trying to reunite with their federally kidnapped or illegally detained child.
Commented Mr. Allen, "My child was illegally detained in Columbia. I did everything that I could do as a sole American citizen. I fought a fight that was one sided as I tried to protect my young son's welfare. And in doing so, I, like so many targeted parents before me who have had their children internationally kidnapped have experienced, I lost everything financially because I used every penny in order to protect my son. And America has a real wake-up call to deal with. Certain highly credible studies published from several highly reputable non-profit research foundations are indicating that there will be between 100,000 and 125,000 American children abducted over the next decade, and that these abductions could cost American tax payers well over 4 billion dollars. So we need prevention laws, and better laws that protect our children."
Mr Allen further commented, "I will put people over politics every single time; and,
I will always stand up to protect our rights under the Second Amendment; and,
I believe lower taxes are necessary in order for our economy to rebound. Higher taxes removes much needed money into the hands of the average American and small businesses that create the majority of jobs for Americans. I am against the free trade deals we have been entering into with to many foreign countries; and,
I am for energy independence. We should be utilizing all of our natural resources while increasing incentives for energy conservation related research and development; and,
I support laws in our nation that will either prevent children from being internationally abducted, or laws that make the legal return of a child governed by American jurisdiction to swiftest ability to be returned to the United States, including the implementation of various sanctions that will cause other nations to uphold the rules of international law."
Penny Adkins (nurse) Alamance County NC. "I have known Jim Allen since 1981. He has always been an extremely kind, understanding, and helpful man. A Republican with a heart of compassion to no end. Jim Allen will get my vote."
Marty Stephenson, the owner of SMS electric said of Mr. Allen, "I have worked with James off and on since 1992. I can tell everyone he is one of the most reliable, honest men I've ever had the pleasure to work with and have a friendship with. Everyone get ready for honesty, dedication and help to us here in North Carolnia. James is a fighter, and has always stood for what is right."
For more information on Mr. Allen, please visit http://www.jimallen2012.org
###