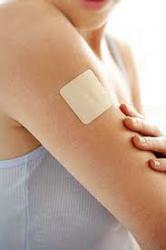 ...the threat from fentanyl overdose symptoms remains...
San Diego, CA (PRWEB) January 18, 2012
The media spotlight is often a double-edged sword. No one knows this better than the husband of Susan Hodgemire. And yet, gossip and rumor-mongering aside, the real story here is being overlooked according to Sean Burke of AttorneyOne.com http://www.attorneyone.com
Just a few days ago, on Jan 5th 2012, INSYS Therapeutics Announced FDA Approval of its Fentanyl Sublingual Spray.
Duragesic is the brand name for fentanyl pain patches, which are also available under different generic labels. These patches are produced to help relieve pain over an extended period of time by gradually releasing the substance fentanyl directly through the skin. Nevertheless, at least 17 New Yorkers have died from fentanyl-related drug overdose since May 2006, the Department of Health and Mental Hygiene (DOHMH) reported on September 2006.
AttorneyOne.com, a recognized authority on law, provides helpful advice and simple solutions so that, in case of fentanyl overdose symptoms, someone can easily and inexpensively deal with it. As Sean Burke, director of Media Relations for AttorneyOne.com, added, "What all this information really illustrates is that the threat from Fentanyl overdose symptoms remains. For that reason, our focus should squarely fall on getting the word out and help people find the right legal assistance".
According to the FDA:
Fentanyl skin patches are very strong narcotic painkillers that may cause death from overdose. The fentanyl skin patch should always be prescribed at the lowest dose needed for pain relief. Patients who are using the fentanyl skin patch should follow their doctor's and pharmacist's directions exactly.
Signs of fentanyl overdose are the following:

inability to think, talk, or walk normally
tiredness, extreme sleepiness, or sedation
feeling faint, dizzy, or confused
trouble breathing or shallow breathing
For additional information regarding fentanyl overdose including how to get in contact with legal council please visit AttorneyOne.com. http://www.attorneyone.com/fentanyl-lawsuits/
Headquartered in San Diego, CA Attorney One was founded in 2004 and is not a law firm. They offer a nationwide legal service which helps consumers find the best representation for their legal needs. Checkout earlier legal news from us at http://www.prweb.com/releases/2012/1/prweb9096758.htm.
# # #