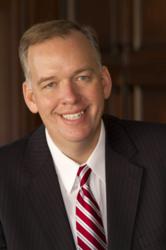 "The Clark Consulting Grp. advises enterprise companies on how to balance the need for a secure environment with optimizing operations." - Shawn C. Clark
Chicago, Ilinois (PRWEB) January 17, 2012
Shawn C. Clark, president of Clark Consulting Grp, announced today the formation of a technology focused security management firm that aligns security programs with business objectives. Clients served include those in the transportation, hospitality, energy, retail and healthcare industries.
"The Clark Consulting Grp. advises enterprise companies on how to balance the need for a secure environment with optimizing operations. We offer proven security and business strategies that complement, not hinder, a company's culture while minimizing risk," said Clark.
As Director of Asset Protection and Global Security Operations at Continental and United Airlines, Shawn Clark pioneered new ways to detect fraud and bad business practices through data analysis. Clark changed the paradigm from "react and respond" to "search and find" through analysis of existing data. He helped the company improve all aspects of security operations in part by creating and applying consistent policies.
Clark was commended by the FBI for using investigative profiles to provide critical information during the 9/11 security crisis. He led the security response team for Continental Airlines during the aftermath of a runway crash at the Denver International Airport and when a Continental Connection commuter plane crashed into a residential area near Buffalo, New York.
Security Solutions
By understanding a company's culture and priorities, the Clark Consulting Grp. offers custom security solutions that provide holistic results. Intelligent security services include how to proactively detect fraud, strategically plan for asset protection, and travel safely.
Business analytics expertise helps companies optimize their inventory, loyalty programs and marketing promotions. Through business analytics companies can secure such programs and recover millions of dollars in lost revenues.
"There is a real need for business-minded security professionals that understand enterprise analytics and are sensitive to the way a company operates," said Alicia Acebo, Chief Technical Officer of Constellation Energy. "Many companies invest in a data warehouse solution to extract business intelligence. Incredible value can be gained by recognizing that fraud and business analytics go hand in hand."
Crisis management is critical to a company's reputation and brand. Clark Consulting Grp. demonstrates how emergency response extends beyond those immediately impacted. Training scenarios are based on experience from real occurrences.
Shawn Clark advises and speaks on how intelligent security solutions add value to any business without interrupting operations.
###