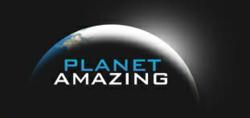 It took scientists many years to come up with the "worst taste on the planet".
(PRWEB) January 15, 2012
It took scientists many years to come up with the "worst taste on the planet," according to Planet Amazing expert Justin Christianson. He says "Awful tasting plant substances were being studied by a group of scientists interested in finding organic cures for problems such as kids drinking harmful fluids in the home. By putting awful tastes into things like car antifreeze it has been possible to keep both people and animals from drinking harmful substances.
"With horse cribbing, its a similar process," Mr. Christianson says. "Denatonium benzoate is one of the awful tasting and yet safe substances that was originally developed from studying all-natural plant tastes that were extremely bitter. A premier horse farm had paid for the research so that they could find a way to keep their horses from cribbing. That was how BitterLicks was born," he says.
Mr. Christianson says that "BitterLicks was originally designed for wooden stalls, but we have also seen it work successfully on metal and plastic. It has a binding ingredient that allows it to adhere to almost any surface. When applied on metal or plastic surfaces, it does seem to drip off. However, the active ingredient does indeed bind. Make no mistake, you may have to apply multiple treatments. Here's a Hint: We have also seen great success when applied to fabric that has been wrapped onto the metal or plastic."
"BitterLicks cannot harm your horse, and you no longer need a muzzle," Mr. Christianson says. He says that Planet Amazing is proud to have this non-toxic and safe horse cribbing treatment, and that it can be purchased from Amazon.com.
About Planet Amazing
PlanetAmazing.com is the premier manufacturer and distributor of a wide range of organic and inorganic "GRAS" solutions that anyone…no matter their experience…can use to eliminate real everyday problems.
###