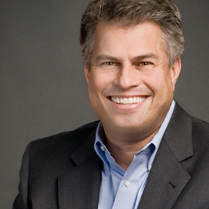 (PRWEB) January 16, 2012
The Texas Lyceum, the state's preeminent non-profit, non-partisan leadership organization hosted a ceremony today at the Texas Capitol where House Speaker Joe Straus swore in San Antonio cyber security expert John Dickson of Denim Group as the 2012 Lyceum President. Straus also congratulated 20 new Lyceum Directors from across Texas as well as the organization's executive committee. (See lists of Texans below.)
The 32 year-old leadership group, which hosts quarterly conferences regarding key public policy issues facing Texas, is looking forward to the Lyceum's first quarterly meeting in Brenham Texas where the topic is caring for adults with special needs. The meeting will include outstanding expert leaders in the field and feature panel discussions on science, special education, special needs funding, and long-term care. Participants will hear from prominent Texans with first-hand personal experience including Texas football legend Gene Stallings. The weekend will also cover bold and creative ideas to better serve persons with special needs including a panel on recent innovations lead by organzations such as Morgan's Wonderland, Social Motion Skills, Inc., and The H.E.A.R.T. Program.
The Lyceum will host a second meeting in San Antonio, April 26 – 28, regarding public education policy, workforce issues and the Texas economy. This summer, August 9 – 10, Lyceum members will meet in Amarillo to tackle the timely and controversial policies surrounding the water crisis in Texas, with T. Boone Pickens as one of the featured speakers and this October, The Texas Lyceum 2012 Public Conference will convene in Houston. This year's public conference will feature top scientists and entrepreneurs discussing public policy around commercialization and funding of biomedical research, education in the sciences and medicine, challenges faced and lessons learned by the leading entrepreneurs, and state initiatives including the $3 billion Cancer and Prevention Research Institute of Texas.
The Texas Lyceum named the following outstanding Texans to serve as the 2012 incoming class of Directors:
Name Title Company City
JJ Baskin Founder and Executive Director Education Capital Austin
Roy Nieto Founder/Owner SureScore Austin
Heidi Smith Executive Director Texas Book Festival Austin
Walt Massey President, Consultancy Division Balfour Beatty Construction Dallas
Mark Plunkett Investment Management Hilliard Street Capital Dallas
Monique Wedderburn Director of Asia Center University of Texas at Dallas Dallas
Edmundo Castaneda CEO Sierra Medical Center El Paso
Laura Enriquez Attorney/Shareholder Mounce, Green, Myers, Safi, Paxon &Galatzan El Paso
Neal Carlson Vice President Goldman Sachs Houston
Mike Feinberg Co-Founder and Superintendent KIPP Houston Houston
Winell Herron Group VP, Public Affairs, Diversity H-E-B Houston
Jennifer Litton Asst. Professor of Medicine UT MD Anderson Cancer Center Houston
Marlen Whitley Partner Thompson & Knight, L.L.P. Houston
Andrea Young President Sam Houston Race Park Houston
David Giles Senior VP of Operations – West Region Suddenlink Communications Lubbock
Susan Valverde Executive Director Sylvan Learning McAllen
Greg Flores Vice President of Public Affairs San Antonio Water System San Antonio
Cara Magrane COO Respite Care of San Antonio, Inc. San Antonio
Leigh Vickery Founder and CEO Leigh Oliver's All-Natural Fun Foods Tyler
Craig Cherry Attorney/Shareholder Haley & Olson PC Waco
The Texas Lyceum named the following Lyceum Directors to serve on the 2012 executive committee.
2012 Texas Lyceum Executive Committee
Chairman Dathan Voelter
President John Dickson
President-elect Collin Cox
Immediate Past Chairman John James
Public Conference Co-Chairmen Marjana Lindsey Roach and Evan Melrose
Vice President-Development Jennifer Stevens
Vice President-Finance Frank Urbanek
Vice President-Leadership Jane Cummins
Vice President-Marketing Dave Shaw
Vice President-Media Tracy LaQuey Parker
Vice President-Membership Alicia Knight
Vice President-Lyceum Poll Dennis Speight
Vice President-Publications Jenny Ligon
Vice President-Recruiting Brian Feld
Vice President-Strategic Planning Bryan Sanchez
Alumni Liaison Johnny Sutton
Alumni Newsletter Editor Patrick Keel
Administrator/Secretary Kathryne Hillier
In addition to hosting four conferences, the organization is scheduled to release their annual Texas Lyceum Poll this summer, name a 2012 Stewardship of Texas Values Award recipient, and award college scholarships to a group of deserving Texas high school seniors.
About the Texas Lyceum
The Texas Lyceum, a non-profit, non-partisan group, is a premier statewide leadership organization focused on identifying the next generation of top Texas leaders. The Lyceum consists of 96 men and women from throughout the state who begin their six-year term while under the age of 46, and have demonstrated leadership in their community and profession, together with a deep commitment to Texas. For more information, please visit http://www.texaslyceum.org. Texas Lyceum is on Facebook at https://www.facebook.com/texaslyceum
###