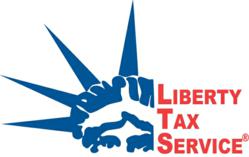 Virginia Beach, VA (PRWEB) January 16, 2012
The Earned Income Credit makes a major economic difference in the lives of over 26 million low and moderate income Americans workers. Although 4 out of 5 of those eligible for EIC are now claiming it, millions of others who suddenly experience lower wages may find themselves eligible to claim the EIC credit for the first time. Liberty Tax encourages low and moderate income wage earners to familiarize themselves with the latest qualifying conditions for the EIC. Because the EIC is a refundable credit, it can reduce or eliminate tax liabilities for eligible wage earners with and without children. Claiming the EIC has no effect on welfare benefits, food stamps and low income housing eligibility.
"Recipients of the Earned Income Credit no longer have the option of taking advance earned income tax credit payments on their paychecks as they have in the past," reminded John Hewitt, CEO of Liberty Tax Service. The Earned Income Credit amounts will be temporarily increased for working families with three or more children through 2012. The adjusted gross income (AGI) limits for the earned income credit and maximum available refund amounts for 2011 are less than:

$43,998 for taxpayers with three or more qualifying children, ($49,078 for Married Filing Jointly): $5,751 maximum.
$40,964 for taxpayers with two or more qualifying children ($46,044 if Married Filing Jointly): $5,112 maximum.
$36,052 for taxpayers with one qualifying child, ($41,132 for Married Filing Jointly): $3,094 maximum.
$13,660 for taxpayers with no qualifying children, ($18,740 for Married Filing Jointly): $464 maximum amount.
The maximum amount of investment income for eligibility is $3,150 in 2011.
Active duty military who served in a combat zone may elect to include nontaxable combat pay in earned income to figure the earned income credit, if this increases their benefits.
In order to claim the EIC, the taxpayer must be working, not claimed as a dependent, at least 25 years old but under 65, and have lived in the United States over half of the year to claim the EIC. Filing status cannot be married filing separately. They must file a tax return.
Grandparents as well as parents may be eligible to claim dependents for EIC if they meet the criteria. For dependent children to be claimed for EIC purposes, the child must be under 18, but can be under 24 if they are a full-time student. The dependent must be related to the taxpayer as a child, stepchild, grandchild, eligible foster child, adopted child, brother, sister, half brother, half sister, stepbrother, stepsister, or a descendant of any of them (for example, a niece or nephew) who has lived with the eligible taxpayer for over half of the year. A totally disabled person may be claimed as a dependent for EIC regardless of their age.
About Liberty Tax Service
Liberty Tax Service is the fastest-growing retail tax preparation company in the industry's history. Founded in 1997 by CEO John T. Hewitt, a pioneer in the tax industry, Liberty Tax Service has prepared over 9,000,000 individual income tax returns. With 42 years of tax industry experience, Hewitt stands as the most experienced CEO in the tax preparation business, having also founded Jackson Hewitt Tax Service. Each office provides computerized income tax preparation, electronic filing, and online filing through eSmart Tax.
Contact: Martha O'Gorman, (800) 790-3863 ext. 8022, martha(at)libtax(dot)com. Representatives of Liberty Tax Service are available to discuss the Earned Income Credit, and to make presentations to local groups who might be interested in learning more.
###