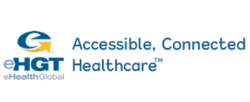 eHGT constantly strives to deliver an outstanding customer service experience. Our team is committed to excellence.
Rochester, NY (PRWEB) January 18, 2012
eHealth Global Technologies, Inc. (eHGT), the Rochester, New York based company, is leading the way in digital medical information sharing with its eHealth Access™ Record Retrieval service and eHealth Connect® Diagnostic Image Exchange service. eHGT is a healthcare technology company providing services that streamline the process of collecting external patient records, images, and pathology. eHGT is delighted to share its eHealth Access Record Retrieval service solution's exceptional results obtained by an independent survey concluded at the end of 2011. The survey measured eHGT's customer satisfaction for seven specific areas, including ease of use, time it takes to retrieve records, communication effectiveness, competency, helpfulness, and quality of follow-up. An astounding 97% of the respondents ranked these areas "outstanding" and "good." eHGT focuses on providing highly effective services that improve the lives of patients, staff, and physicians for transitions of care. These results demonstrate the extraordinary emphasis eHGT places in the satisfaction of its customers.
eHealth Access Record Retrieval service applies state-of-the-art technology combined with a highly customer-centric culture in an effective way to securely share even the most inaccessible medical records, images, and pathology from anywhere in the world to the providers that need them. eHealth Access Record Retrieval service provides physicians the opportunity to see their patients in record time, provide their patients with peace of mind, increase staff efficiency and improve the coordination of care.
"eHGT constantly strives to deliver an outstanding customer service experience," stated Tim Fischer, Executive VP of Sales and Marketing for eHGT. "Our team is committed to excellence. eHGT achieves this by keeping the customer at the center of the decision-making process, continually striving to exceed their expectations through our technology, and relentlessly pursuing quality service. The survey is validation from our customers that we are delivering the high performance standards expected to ensure their business requirements are met."
A few of eHGT's customer comments:

"Often times I cannot get records at all for a patient, and eHGT seems to have a magic secret for such things. I can really trust that everything will be done, and here on-time. It's really a life saver."
"Your service saves me from having to search records on patients in work-up for transplant. This leaves more time for patient care."
"No complaints. I always get the necessary medical records on time. I am always kept up to date with what is going on. Great service!"
"I normally don't give the highest rates on surveys, but I can honestly say I have to with this survey."
About eHealth Global Technologies, Inc. (eHGT)
eHGT is a leading medical record retrieval and diagnostic image exchange service provider, serving 50% of the nation's top 100 hospitals and leading health information exchanges (HIEs), including 13 of the top 17 hospitals selected to the prominent Honor Roll of the best Hospitals from the 2011-2012 U.S. News & World Report. The company's services include eHealth Access™ Record Retrieval service and eHealth Connect® Diagnostic Image Exchange. Our services utilize innovative health information technology to access medical records and diagnostic images in any format, and then securely deliver them to providers and clinicians in a digital format to improve continuity of care. Web: http://www.ehgt.com/
###