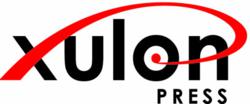 "...I listen, hear, feel and care; by faith I am obedient to the prompting of the Holy Spirit to put on paper what touched my heart."
Maitland, FL (PRWEB) January 18, 2012
Most people wander through life just trying to get through the day. They do not realize that there is a God that is the essential necessity of life and that a relationship with Him is the only true way to survive. D.A. Mc Bride's new book, The Wind Chimes of Life ($15.99, paperback, 978-1-61904-461-6; $7.99, eBook, 978-1-619049-463-5), explains to readers that God's word is for every situation and for every day living. This book will help individuals navigate the waters and it will inspire readers to seek out a relationship with the Lord. Life is bearable with Him, but without Him this world is hopeless and broken. The Wind Chimes of Life is about just that, life. It becomes thought provoking, enlightening and inspiring when someone realizes that God is all they need. The journey is bumpy, but with God, all things are possible.
"This book includes over five hundred notable scriptures, Proverbs and Psalms from several Bible translations. The use of the different translations affords the reader an opportunity to explore and experience fresh new insights into God's word," expresses the author. "The beauty of this book is that it is not written by an expert. Instead, it is written by a novice author who never expected to become one. In fact, the only expertise that I have invested on the pages of this book is that I listen, hear, feel and care; by faith I am obedient to the prompting of the Holy Spirit to put on paper what touched my heart."
D.A. Mc Bride is a native Houstonian that professes her faith as a daughter of the King and a grateful child of God. She is a member of the Wheeler Avenue Baptist church, which is a Bible based and anointed church of God. Mc Bride worked for over thirty-five years in a variety of Human Resource positions and has since retired. Most importantly, she understands that she is still in training and needs the guidance of the Holy Spirit to end the journey well.
Xulon Press, a division of Salem Communications, is the world's largest Christian publisher, with more than 8,000 titles published to date. Retailers may order The Wind Chimes of Life through Ingram Book Company and/or Spring Arbor Book Distributors. The book is available online through xulonpress.com/bookstore, amazon.com, and barnesandnoble.com.
###