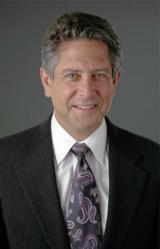 We're proud of our growth in 2011 and have expanded our leadership to support our clients' needs.
Denver, CO (PRWEB) January 17, 2012
Aspen Advisors, a U.S.-based global healthcare consulting firm, announced today that its year-over-year revenue growth for 2011 was 40%. In 2011, Aspen Advisors added 23 new clients and expanded its leadership team to support the growth. New clients included John C. Lincoln Health Network, LibertyHealth, MaineHealth, Stony Brook University Medical Center, and the University of Arkansas for Medical Sciences, among others.
The additions to Aspen's leadership team include:

Marty Belscher joined the firm in May and was promoted to Principal on January 1st. Belscher brings 30+ years of healthcare operations, consulting, and CIO expertise with significant expertise in assessments, strategic planning, program management, physician adoption, and organizational change management. His CIO experience includes academic medical center, IDN, and community hospital settings. As a Vice President with First Consulting Group, Belscher collaborated with clients across the U.S. and in Europe to solve problems and implement change. He is also an adjunct faculty member in Simmons College's MHA Program.
Jody Cervenak joined Aspen on January 1st as a Director. Formerly the CIO of the Physician Services Division at UPMC, Cervenak has over 20 years of experience in planning, implementing, and leading healthcare information technology solutions. Her responsibilities have included managing the portfolio of a $26 million annual IT operating and capital budget with 250 information technology professionals. Most notably, Cervenak led the enterprise rollout of the ambulatory electronic medical record and practice management systems, as well as the effort to integrate and standardize systems across the enterprise in support of the hospital and physician mergers and acquisitions.
Bob Schwyn joined the firm in May and was promoted to Principal on January 1st. Schwyn has more than 25 years of experience as a healthcare information technology executive leading teams in clinical transformation and the design and delivery of solutions for enhancing patient care quality, improving operational effectiveness, and achieving excellence in customer service. He has served as a CIO and senior IT executive for several large healthcare organizations including Lucile Packard Children's Hospital, Palo Alto Medical Foundation, and Nationwide Children's Hospital. Schwyn also served as program director for several large clinical transformation initiatives.
Mark Van Kooy, M.D., joined Aspen in July as Director of Clinical Informatics. Dr. Van Kooy has been a clinically active physician for 28 years, and his direct interaction with patients provides him with a great insight into his non-clinical healthcare activities. Dr. Van Kooy has a career-long focus on organizational medicine. Most recently, he served as the Medical Director of Informatics at Virtua, a four-hospital health system in New Jersey. In that capacity he managed the deployment of a CPOE platform, working closely with the Medical Executive Committee and executive management team to streamline workflow and ensure physician adoption of the technology.
"One of our core values is continual growth – for the firm and for our associates individually," said Daniel Herman, Managing Principal at Aspen Advisors. "We're proud of our growth in 2011 and have expanded our leadership to support our clients' needs. These individuals complement our already strong leadership team and will enable us to further develop our consultants, expand the knowledge base of the firm, and most importantly, serve our clients."
About Aspen Advisors:
Aspen Advisors is a professional services firm with a rich mix of respected industry veterans and rising stars who are united by a commitment to excellence and ongoing dedication to healthcare. We work with healthcare organizations to optimize the value of their information technology investments. Our experienced team is highly skilled in all aspects of healthcare technology. We understand the complexities of healthcare operational processes, the vendor landscape, the political realities, and the importance of projects that are executed successfully – the first time. Every client is important to us, and every project is critical to our reputation. Established in 2006, the firm has grown significantly year-over-year and has earned accolades for our culture and growth. We were named an "Up and Comer" by Healthcare Informatics in 2010 and one of Modern Healthcare's "Best Places to Work in Healthcare" in 2011. Our hallmarks are top quality service and satisfied clients; we're proud of our KLAS rankings and that each past and current client is 100% referenceable. Learn more at http://www.aspenadvisors.net.
###