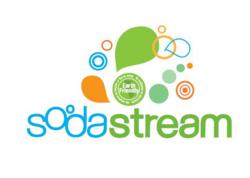 Sodastream hopes to capitalize on this new-to-US product by making the systems relatively inexpensive to buy and offering a large variety soda mixes.
Baltimore, MD (PRWEB) January 18, 2012
New health related coupon site HelathnutCoupons.com, adds the up-and-coming company Sodastream to their list of popular stores.
When traveling around the world, particularly Europe, one might find that household beverages are not dominated by the likes of Coke and Pepsi like they are in the US. Instead, many people use a simple technology that makes a wide variety of soda flavors on demand.
Sodastream hopes to capitalize on this new-to-US product by making the systems relatively inexpensive to buy and offering a large variety soda mixes.
There are three basic parts to making sodas with Sodastream: the machine, the flavor syrup, and the carbonation. There are dozens of different flavors to choose from—everything from conventional colas and root beers, to sugar-free options, to their unique "Sparkling Naturals" line.
The company has their products in dozens of retail chains' stores, but their advertising efforts are focused more on promoting their website, which is complete with a full online store.
The growth of Sodastream is being recognized by some of the Internet-hubs in the health and shopping markets.
One such hub is HealthnutCoupons.com, a coupon website designed to help users save money when purchasing health-related items.
The website announced today that it's completed it's Featured Store Page for Sodastream, one that includes and in-depth review of the company as well as a walkthrough guide to getting the best deal on a purchase.
Jacob King, Co-founder of HealthnutCoupons.com, says that he envisions Sodastseam becoming one of the most popular pages on the website.
"They may not have the most volume or name-brand recognition of all our Featured Store Pages, but they have a very unique product and small-but-growing loyal following," says King.
"We believe that this will become one of our most profitable affiliate partnerships."
"We couldn't be more excited to have Sodastream as a Featured Store on our site," says Co-founder Joseph Borowy. "As a health enthusiast, I'm all-for a product that offers a substitute to conventional cola. In the case of Sodastream, I'm particularly a fan of their Sparkling Naturals line, which offers soda in multiple flavors sweetened with cane sugar and completely free of anything artificial. It's a rare find in an otherwise unhealthy-product dominated market."
"The technology used in Sodastream Systems is used commonly throughout Europe. It's new here in the US, and we're excited to see what growth we can accomplish with Sodastream by adding value to their brand."
Sodastream had its global re-launch in 2009, and is currently publicly traded on the NASDAQ. They hope to keep their momentum going and take a dominant position in the US market as the best available homemade soda machine available in this region.
Website Homepage: http://HealthnutCoupons.com
About:
Joe Borowy and Jacob King met during their second year of college and soon found a common love for entrepreneurialism and many other things. Shortly there after their friendship began, they joined forces as study partners in a business calculus class and than competed for the top two grades in the class. Realizing that they both possessed a relentless drive towards success in business or any goal that they set their sights on, then a thriving business partnership was formed. Its been a wild ride ever since, and they look forward to an increasingly bright future in the years to come.
Joe Borowy and Jacob King
Founders and Partners
info(at)healthnutcoupons(dot)com
Skype +1 516 734 6037
# # #