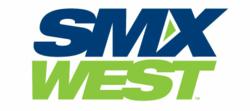 Redding, CT (PRWEB) January 17, 2012
Susan Wojcicki and Danny Sullivan will be the keynote speakers at Search Marketing Expo - SMX West February 28-March 1.
Susan Wojcicki, Senior VP of Advertising, is responsible for all Google's advertising and measurement platforms including AdWords, AdSense and Google Analytics. The San Jose Mercury News called her "the most important Googler you've never heard of," and she was named one of the Smartest People in Tech, Forbes Most Powerful Women, and Fortune's Most Powerful Women all in 2011. She will deliver a morning keynote on February 29.
Sullivan, Editor in Chief of Search Engine Land, will moderate an Evening Forum on February 28. The audience defines the content for this "un-keynote". Attendees share their thoughts, ideas, challenges and knowledge of search marketing.
The SMX West agenda is available at http://searchmarketingexpo.com/west/agenda.
The Early Bird rate of $1445 for an All Access pass includes sessions, networking activities and conveniences like WiFi in session rooms and hot lunches. Register online at smxwest.com or by calling (877) 242-5242. Rates increase January 29th.
Group packages offering discounts of up to 25% are also available. Details are here: http://searchmarketingexpo.com/west/group-registration
About Search Marketing Expo – SMX West and Third Door Media
SMX West features sessions just for you, whether you are looking for advanced tactics or just starting out in search, work on an in-house SEM team, hail from an agency, or own your own business.
Attend SMX West for:

Exceptional content so compelling, you'll want to implement what you've learned before leaving the conference. Super-charged sessions on PPC, SEO, social media marketing, local and mobile search will help you succeed today, tomorrow and in the future.
Invaluable connections made possible by the ultimate mix of structured networking opportunities and social events. Meet new contacts and reconnect with colleagues. SMX makes it easy to interact and exchange ideas with other industry thought leaders.
Essential conveniences to help you juggle your every-day responsibilities while maximizing your conference time: always-available and free Wi-Fi; hot lunches, snacks and beverages all day; access to all presentations and tools to pre-plan your custom itinerary. SMX has got you covered.
Third Door Media's mission is to empower internet and search marketing professionals by providing trusted content and community services they need to be successful.
The company produces the global Search Marketing Expo conference series. SMX conferences include: SMX West (San Jose, CA), SMX East (New York City), SMX Advanced (Seattle, WA and London), SMX Israel, SMX Munich, SMX Toronto, SMX Sydney, SMX Melbourne, SMX Paris, SMX Stockholm and SMX Social Media Marketing (Las Vegas, NV).
Third Door Media publishes Search Engine Land and Marketing Land, which provide news, analysis and tutorials to help internet marketers do their jobs more effectively.
The company also provides a full range of innovative marketing services including lead generation, content creation and licensing via its Search Marketing Now brand.
Third Door Media was recognized in 2011 by Inc. Magazine as one of the fastest growing 5000 private companies in America.
###