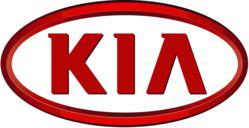 Joliet, IL (PRWEB) January 18, 2012
Kia has been undergoing full-scale changes for the past several years, with 2011 being a breakout year for sales and innovation for the company. At Bill Jacobs Kia, the premier Kia dealership in Joliet, IL, the company's success has been well documented with huge sales numbers.
The increased sales are due largely to the production of nine new Kia vehicles in less than three years. The new cars were produced under Kia's new design-led transformation of its vehicle lineup. By manufacturing new, more attractive and efficient cars, Kia has won over a new, large customer base that led to the company increasing its sales by 36.3% over 2010.
In addition to selling more cars in America, Kia has also expanded its operations here by beginning U.S. production of the Optima, creating 1,000 new jobs and adding a third shift at Kia Motors Manufacturing Georgia. The new production of the Optima in the United States means that if you test drive the 2012 Kia Optima in Joliet, IL, there's a good chance it was made right here.
"2011 was a historic year for Kia in the U.S. and the company has changed dramatically over the past three years," said Byung Mo Ahn, group president and CEO of Kia Motors America. "Kia dealers are seeing new, younger, more style-conscious and more affluent customers in their showrooms thanks to eye-catching vehicles such as the Optima, Sorento and Soul, and we look forward to continuing our success in 2012 with the arrival of new technologies."
Bill Jacobs Kia has a full selection of new and used cars in Joliet. They can be reached at 866-407-1992.
###