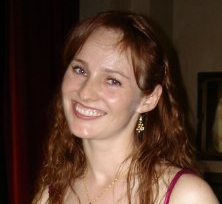 We're committed to providing our clients with the best service possible on a broad range of inbound marketing initiative.
San Jose, CA (PRWEB) January 18, 2012
HiveMind Marketing, known for delivering unique and highly integrated end-to-end inbound marketing programs, has hired Ellen Strzalkowski as Account Manager to provide support for social media, content marketing, email campaign management, and other inbound marketing activities to HiveMind Marketing's growing list of clients.
Specific responsibilities will include: managing day-to-day activities, providing analytics reports, setting up schedules for project completion, acting as liaison with key clients, serving as the client's advocate in internal meetings, providing and presenting competitive and market analyses, generating estimates, maintaining budgets, and obtaining client approvals for ongoing work.
"We're committed to providing our clients with the best service possible on a broad range of inbound marketing initiatives," states Tom Lauck, CEO and Chief Creative Officer. "Once a strategy and plan have been developed, there is a lot of work to be done to execute them effectively. Ellen's strong work ethic and project management skills will prove invaluable in helping us generate results for our full-service clients."
Strzalkowski, an attorney licensed in California, New York and New Jersey, most recently served as a Litigation Associate with Sinunu Bruni LLP, a boutique civil litigation firm in San Francisco, where she managed a caseload of over 20 cases through all stages of litigation on behalf of contractors, products manufacturers and suppliers.
Ms. Strzalkowski received her J.D. from UC Hastings College of the Law, where she was a member of the Hastings Women's Law Journal, the Jessup International Law Moot Court Team, and was a co-chair of the Native American Law Students Association. As an undergrad at Loyola Marymount University, she studied in Bonn, Germany and interned with a non-governmental organization in Geneva, Switzerland, which was involved with the United Nations Commission on Human Rights and the Working Group on Indigenous Populations.
In her spare time, Strzalkowski is an avid runner as well as an aspiring private pilot.
According to Strzalkowski: "I am enthusiastic about joining the HiveMind Marketing team and look forward to leveraging my education and experience to help attract new clients and support existing clients achieve success with their inbound marketing programs."
About HiveMind Marketing, Inc.
HiveMind Marketing, Inc. is an inbound marketing agency that blends strategy, technology, and creativity to build interconnected, inbound marketing programs that help companies shift market perceptions to increase the quality and quantity of sales leads.
This is particularly important for companies where fast, effective, contact-to-lead-to-customer transitions and optimization of marketing technology is central to business success.
By integrating web design and development, as well as email, search, and social media marketing, HiveMind Marketing helps businesses in these industries break through the clutter to generate and increase demand, drive performance, and increase marketing ROI.
With offices at 111 North Market, San Jose, California, in the heart of Silicon Valley, HiveMind Marketing has worked with clients across a variety of industries including high tech, biotech, and clean tech. For more information, please visit http://www.HiveMindinc.com.
# # #