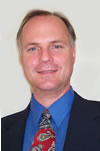 They [DNA] have the potential to greatly improve the quality of the customer experience.
Seattle, Washington (PRWEB) January 16, 2012
DNA Response, Inc., a provider multi-channel e-commerce, online marketing and order management solutions, announced today that Bill Pittman, director of product development at Total Merchant Services, Inc., has joined DNA's board of advisors.
Pittman currently oversees research for new products and manages product development policies, objectives and initiatives for the Total Merchant Services. Prior to joining Total Merchant Services, he was the senior manager of product management at Amazon, where he was responsible for the global payment platform products.
"We are excited and honored that Mr. Pittman has joined our advisory board," sand DNA Response President and CEO Ranjit Mulgaonkar. "His extensive expertise in payment processing software and his entrepreneurial spirit will greatly benefit DNA and we are eager to see where this new partnership will lead us."
Pittman is also a successful entrepreneur, having created and sold two payment software companies. His first company, GO Software, developed PCCharge, which is now the industry leading PC payment processing software product. It is sold by VeriFone, Systems Inc. Pittman's second company TPI Software was acquired by Hypercom.
"I am thrilled to join DNA Response's advisory board. DNA is a young, up-and-coming company with an excellent one-stop solution for order processing, credit card filling and fulfillment. They have the potential to greatly improve the quality of the customer experience," said Pittman.
About DNA Response: DNA Response, Inc. (DNA) provides turnkey e-commerce, online marketing, and order management services to companies in the $300 Billion direct response market. DNA clients sell products direct to consumers using TV, radio, print catalogs, web and mobile as their sales channels. DNA's ECOM2TM platform utilizes state-of-the art cloud computing technologies and services to improve operational efficiency by reducing transaction costs, eliminating credit card declines, and lowering order cancellations and product returns, while simultaneously increasing online revenue for our clients. DNA provides universal order management for processing orders in real time from all the sales channels with full visibility to the business for the clients. DNA generates incremental revenues and helps build a brand for our clients by providing comprehensive e-commerce and online marketing services.
###