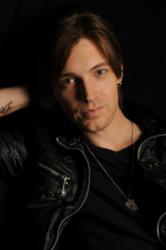 "mLABS" will offer fans the chance to get up close and personal with selected music artists, and offer those artists an array of promotion and support opportunities.
Los Angeles, CA (PRWEB) January 17, 2012
Founded in 2006, Portable Sound Labs, a leading innovator in ultra-portable speaker systems for iPods, iPhones, iPads, MP3 players, smart phones, and tablets, today announced the launch of its "mLABS" music relations program.
Through the "mLABS" program, the company will offer fans the chance to get up close and personal with selected music artists, and offer those artists an array of promotion and support opportunities. Opportunities include PSL website editorial coverage, social media campaigns, music downloads, exposure to/through PSL's Artist Network of promotional partners, in-box packaging of artist materials with PSL products, sponsored live appearances and tour marketing support. Additionally, the artist will receive a suite of PSL and PSL partner products.
"It's obvious the current music landscape needs exciting and fresh creative outlets for artists," says Rob Jones, PSL's Music Relations Manager. "We can bring a new level of worldwide exposure and opportunities to artists who are ready to work."
Portable Sound Labs' inaugural artist is former frontman for The Calling, Alex Band. The Calling's chart crushing hit, "Wherever You Will Go" sat atop the Adult Top 40 charts for a staggering 27 weeks and garnered 5 million in sales for their debut album, Camino Palmero. Band, now an independent artist who founded his own label (AMB Records) after a lengthy battle with now-defunct Geffen Records, obtained the rights to and released "We've All Been There" in June 2010 to significant critical acclaim. In his most recent victory, Band has won the rights to the entire catalog of his previously recorded music.
"I'm so excited to be the first Artist working with PSL. What they are looking to do for artists like myself is rare and to have their faith and support in my music is a great feeling," says Band.
"Today's music business is more troubled than ever," says Jones. "But his drive, passion, and dedication to his craft are exactly why we want to start this type of program and picked Alex as our inaugural PSL Featured Artist. Musicians of his caliber and commitment simply deserve as many opportunities for exposure as possible."
Consumers, musicians, and sound engineers are all thrilled with the quality of PSL's audio products. 2010 Juno Award winning Engineer of the Year, Dan Brodbeck, says, "These things sound great! I just checked a mix on them to see what it would sound like and 2 hours later took it to the beach, listened to music and it protected my iPhone. Great little speakers!"
PSL mLABS Program Manager Rob Jones is a former artist manager and music promotions executive with tenures at Sony Music, Restless Records, Hollywood Records, and Singerman Entertainment. Jones shifted to the online entertainment world in 1997 and in 1999 co-founded Enigma Digital, later acquired by Clear Channel. Jones has since acted as a consultant to various entertainment and technology companies and music artists including Live Nation, Clearwire, Intel, The Cranberries, and others.
The PSL Music Relations Department manages the relationships between bands and the Company, which may include, but not be limited to, providing gear, assisting in artist development, tour sponsorship and marketing support, introduction to PSL's network of promotional partner companies worldwide, social media marketing, and more.
Artists may submit themselves for mLabs program consideration by sending an email with web site link, bio, and a brief explanation of why they should be included in the program: musicrelations(at)portablesoundlabs(dot)com.
###