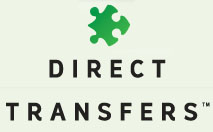 Moorpark, CA (PRWEB) January 17, 2012
Direct Transfers, a company dedicated to helping timeshare owners escape from their investments, is pleased to announce their latest info-graphic on the timeshare industry.
With the release of "What Your Timeshare Fees Could Be" infographic, Direct Transfers shows that timeshare ownership is a costly financial investment compared to what could be bought with that money every year. They reveal the average yearly cost of timeshare along with the lifetime cost of a timeshare and what could be bought instead with the money.
From how many gallons of gas could be bought, to Bluray movies or iPad2 that could be purchased from the yearly timeshare costs, but that's just a small piece of the picture. The infographic also shows some of the big ticket items that could be afforded instead of paying for a timeshare.
In the infographic Direct Transfers reveals the dramatic costs of owning a timeshare that people are experiencing while obligated to travel to the same vacation location every year or what they could be purchasing for their money. This becomes even more apparent when people don't travel to their timeshare and use their vacation time.
About Direct Transfers
Direct Transfers, offers our clientele a way to successfully exit a timeshare contract. Every single transfer is handled with precision and care. As a result, Direct Transfers has established itself among the market leaders in the timeshare transfer space.
For more information about Direct Transfers, please visit DirectTransfers.com or email support(at)directtransdfers(dot)com.
###