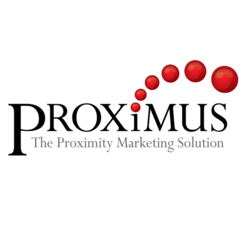 ...retail brands recognize the major impact that connecting with consumers at the point of purchase, coupled with meaningful data, can have on profitability
Atlanta, GA (PRWEB) January 17, 2012
Spring is right around the corner and is traditionally the time of year when temperatures warm up and consumers are eager to shed extra layers of winter clothing and reconnect with the outdoors. As seasonal customer fragmentation increases, how do brands effectively reach customers in the out-of-home environment? More importantly, as consumer confidence index continues to rise, how do retailers get a larger share of the customers' wallet inside their brick and mortar locations? With the number of mobile devices outnumbering the US population, location based proximity marketing offers brands the opportunity to enhance the in-store customer experience and grow revenues.
"This past year has been interesting. During many meetings with C-level executives at premier retail businesses, we have determined the 5 most important strategic initiatives for the retailer once a customer is in or around the store," said Michael Zeto, CEO of Proximus Mobility. "Although location based proximity marketing initiatives are still in a nascent stage, from our client conversations, retail brands recognize the major impact that connecting with consumers at the point of purchase, coupled with meaningful data, can have on profitability," Zeto continued.
Based on these executive level briefings, below are the top 5 ways for various retailers to take advantage of location based proximity marketing this Spring and engage customers at the most hyper-local levels:

Promote Higher Margin Items: Retailers constantly leverage traditional forms of media to promote sale items and drive customer traffic. This year, executives are focused on increasing margins once those customers are inside the store. Retailers are utilizing proximity marketing to promote a mix of higher margin products and services that are already top of mind with consumers as they look to take advantage of Spring sale items.
Deliver Relevant Content: Unless retailers cater specifically to subject matter experts, consumers can benefit from dynamic product information. Whether it is fashion show picture galleries or information on selecting plants, hair products or the latest gadgets, retailers are looking to provide customers with informative and interactive content, when they want it most, so that they can make more informed purchase decisions.
Get Richer Customer Data: Retail executives are focused this year on capturing data. Retailers are looking to further build loyalty and capture deeper customer information by activating in-store proximity marketing campaigns and sweepstakes which will in turn allow them to capture email addresses, demographic info, brand and style preferences and other significant information. By leveraging a location based proximity marketing solution, retailers have the ability to secure valuable customer insights at the point of influence.
Anonymously Track Dwell Times and Traffic Patterns: As customers navigate through a retail location, retailers will be setting up multiple access points inside their footprint to capture robust anonymous dwell time and traffic pattern information. Retailers can leverage this information to optimize store floor plans and engage customers with customized content on repeat visits.
Add a New Revenue Stream: As Spring fashions hit the sales floor and summer movie blockbuster buzz builds, brands and movie studios alike are looking to connect with consumers. Retailer executives are open to monetizing a location based proximity marketing campaign by selling interactive ads on their own in-store network.
About Proximus Mobility
Based in Atlanta, Proximus Mobility is location based proximity marketing software company that provides a turnkey, end-to-end solution to retailers, hotels and casinos, venues, advertising agencies and small to medium sized businesses. This solution offers relevant, high value digital content to consumers' mobile phones near the point of influence or point of sale regardless of the phone type or carrier, with no app needed on the phone. Proximus enables brands to effectively reach and capture consumer data and track their customers in the out-of home environment, providing executive level reports and in-depth analytics on dwell times, traffic patterns and behavior profiles. These insights facilitate the ability to make cost-effective and educated purchase decisions and to receive helpful and valuable location-based information and offers completing the value chain for advertiser and consumer. For more information, visit
http://www.proximusmobility.com.
###