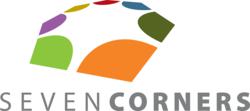 This benefit change will help our members feel more comfortable about their ability to seek preventative care, an important component in maintaining good health
Carmel, IN (PRWEB) January 19, 2012
Seven Corners, one of the industry's most experienced health care benefit providers, announces a revised version of their popular major medical insurance program, Reside® Prime. The program has been an important offering in the international health insurance industry since the inception of Seven Corners in 1993.
Reside® Prime offers up to 364 days of renewable major medical coverage for U.S. citizens relocating or spending an extended amount of time overseas and foreign nationals who are traveling often or residing at home or away from their home.
"We've made an important modification to improve the quality of the program for our members," said Curt Carlson, Vice-President of Sales for Seven Corners. "The waiting period for preventative benefits for adults and children has been reduced from 12 months to 6 months. This benefit change will help our members feel more comfortable about their ability to seek preventative care, an important component in maintaining good health."
To obtain a quote on Reside Prime, please click here.
About Seven Corners
Seven Corners is one of the industry's most experienced travel health insurance providers. The company serves leisure, student, business, government and missionary/volunteer travelers. It offers an extensive selection of international medical and travel insurance policies to U.S. citizens traveling overseas or foreign nationals visiting the United States. Seven Corners has thousands of policy holders and a worldwide network of 30,000 agents. The company created and maintains the industry's most comprehensive network of international health care providers including thousands of doctors, pharmacies and hospitals around the globe.
Seven Corners is a member of the United States Travel Insurance Association, is GSA certified and is currently pursuing a SAS 70 Type II compliant designation. In addition to international travel and major medical insurance, Seven Corners also offers health care administration to the government sector. The company is privately held and headquartered just north of Indianapolis in Carmel, Ind. For more information about Seven Corners, please call 800-335-0611 or visit us online at http://www.sevencorners.com.
###