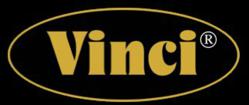 Richmond, VA (PRWEB) January 18, 2012
Vinci, makers of high quality baseball gloves and equipment, will be attending The National Baseball & Softball Expo in San Diego California on January 21st and 22nd, 2012. The Expo is a consumer show featuring sports vendors from all over the country. The event will be held at the Hall of Champions in historic Balboa Park, San Diego.
"We are thrilled to have Vinci featured in the Expo this year," says Pete Vinci, owner of Vinci.
The San Diego Hall of Champions is the new home of the National Baseball & Softball Expo. It is the nation's largest multi-sport museum, boasting three levels of memorabilia and 70,000 square feet. The museum offers a state-of-the-art theater, an interactive media center and fascinating displays on the nation's favorite sports. Professional athletes will be in attendance and exhibitors will demonstrate their newest equipment.
Vinci will showcase its extensive selection of sports equipment. They have also expanded their line of mesh baseball gloves, softball gloves, women's fast pitch softball gloves. Vinci also carries one of the best youth lines of baseball gloves in the industry.
"We have worked hard to develop these lines, and take great pride in producing what we believe to be the finest of these designs in the industry," adds Vinci.
Also being featured is the new Vinci Custom Baseball Glove line. Now players can design their own one-of-a-kind custom baseball gloves by choosing own glove color combinations so the glove can match a team's or simply reflect the player's personality. Like all Vinci gloves, our custom baseball gloves are made with the highest graded US steer hide and Kip Leather and are manufactured to withstand the test of time.
"I'm definitely excited to have our products out there. I can't wait to see the response we get from our high quality products," says Wayne Wright, Vinci Warehouse Manager. "We can't wait to get feedback on our new Vinci Red Sports Sunglasses."
Several professional players wear Vinci equipment, including Joakim Soria of the Kansas city Royals, who wears the Vinci JC3300 model glove. Carlos Torres, one of our original players to wear a Vinci glove, the CT82, recently signed with the Colorado Rockies.
The expo will be held Saturday January 21st from 10am - 6pm (PST) and Sunday January 22nd 10am - 5pm PST). Vinci will be at booth #D-17.
Stop by our booth to check out our products or to just say hi!
For more information The National Baseball & Softball Expo visit
http://nbsexpo.com/home.html
About Vinci
Vinci is a family-owned sports equipment company dedicated to quality. For additional information, visit http://www.vincipro.com.
###