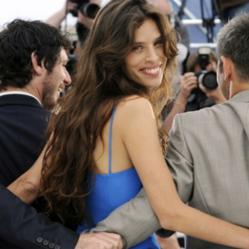 "Women work very hard. They wear many hats. Often they are so busy being responsible and reliable they forget to have fun. Anything that you can offer women to help them add fun back into their lives can be a very valuable offering." - Dawn Billings
(PRWEB) January 18, 2012
Women small business professionals from three countries rated the top 6 mistakes made when marketing to women. These professional women were polled by Dawn Billings, founder of The Heart Link Women's Network which launched in March of 2008 and has quickly grown to over 200 locations in the U.S., Canada and Australia that serve thousands of women small business professionals each month.
The six mistakes businesses don't want to make are as follows:
1. Do NOT fail to market directly to women.
Women feel they are their own market. Marketers make a serious mistake when they do not take the time to understand how women think and feel about buying, and the products that they want and need to make their lives easier, healthier and more beautiful. Women make over 85 percent of the consumer purchase decisions and influencing over 95 percent of total goods and services purchased. Women's consumer and business spending is fast approaching $8 trillion.
2. Realize that women think differently than men.
"I have written many articles on personality and gender and how they both impact decision-making," says Dawn L Billings, founder of The Heart Link Women's Network. "Along with human beings having different personalities, women and men brains work differently. A woman's brain has four times as many connections between the left and right hemispheres as a man's. A woman's heart is in her brain - tell her a story that is filled with emotion, and explain why your brand is relevant to her, or those she loves, and the information will race through her right brain, the home of emotional memory, intuition and experience."
3. Do not attempt to pigeon-hole women by age.
"The older I get, the more thankful I am that this is a time where age has blurred in today's market place. Age is now more a mind set than a demographic. I think of my mom and she thought she was actually old when she was my age. Now 60 is the new 40 and boy am I glad. Whether a woman is 28, 39, or 52, she'll respond to marketing messages that address her life needs and desires, instead of her biological age. Unlike previous generations, today's women are experiencing life in richer, fuller ways and much less in a simple linear fashion. Women are beginning their families in their 40s, starting new careers in their 50s, running marathons in their 60s and re-entering the dating scene all along the way," shares Dawn Billings. "Marketers need to clearly understand the differentiation in marketing to the different life stages of women and tailor their messages and delivery accordingly."
4. Do not underestimate the power of the more mature boomer woman.
"Coast to coast, marketers are waking to the sheer numbers the boomer-women market segment, and the purchasing power they hold in the wallets. These women think, live and behave in a manner different than the generation before them, and they are reinventing and rediscovering life on their own terms," states Billings. "Boomer women, like myself, want style, adventure, connection, security and respect. They are seasoned, mature, knowledgeable and do not want to be underestimated." Research shows:
o Every fifth adult in the U.S. today is a female over 50.
o The 50+ population will grow by 70 percent over the next 15 years. (When do you want your business to grow, yep, that's right, over the next 15 years)
o Women comprise the majority of the 80 million Boomers now working their way through society and the consumer marketplace. They have established careers and money to spend on themselves, their families and their causes, as well as the ability to influence the majority of their households' purchasing decisions.
o Disposable incomes are highest among women aged 45-54.
o In the next decade, women will control two-thirds of the consumer wealth in the U.S.
o The fastest growing demographic segment on Facebook is women over 55, growing 175 percent in the past six months.
o Not only will Boomer women continue to earn income by working, they'll also manage inheritance windfalls from their parents as well as their husbands, who they will outlive by 6-9 years on average. (Sad, but true.)
o The 6.7 million companies owned by women account for 30 percent of all privately-owned U.S. small business, skewing heavily towards women 35-5
5. Do not ignore the time women spend online connecting with, and influencing their networks.
"Women are the majority of Web users," states Dawn Billings. "They spend an enormous amount of time online searching for what they want and need. Whether commenting on discussion boards, finding great new recipes, reading blogs or listening to pod casts, women are alive and well on the Internet. That is why we created the most interesting and exciting women directory called TROVA Women Business Directory, which showcases women in business, great non-profits you should know, fun and fabulous restaurants, and anything else a woman cares about. In addition, we have discovered most women study, filter and interpret the marketing messages they are exposed to, and are excited to share them with their own personal networks and spheres of influence."
6. Do not forget the FUN.
"Women work very hard. They wear many hats. Often they are so busy being responsible and reliable they forget to have fun," Billings says, "Anything that you can offer women to help them add fun back into their lives can be a very valuable offering."
###