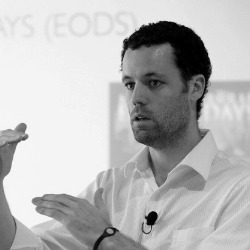 Melbourne, Australia (PRWEB) January 18, 2012
Pete Williams, writer of the international smash hit "How to Turn your Million Dollar Idea into a Reality" and the creator of phone system company Infiniti Telecommunications, On Hold Advertising, Simply Headsets and Preneur Group, will be featured in a 4-hour Work Week Case Study interview at the 4HWW Success website.
In a one-on-one interview, host of the marketing podcast, PreneurCast, Williams will elaborate on how entrepreneurs can effectively obtain repeat business and referrals, efficiently continue to market one's products and services to prospective end-users, getting prepared in handling campaign responses and how to combine strategies in order to get the message across to consumers globally. In short, Williams, who has been announced as the Global Runner-Up in the JCI Creative Young Entrepreneur Awards for 2009, the Southern Region Finalist in the Ernst & Young 2010 Entrepreneur of the Year, and a member of Smart Companies: Top 30 under 30, will help business people how to optimize their marketing objectives and initiatives and bring one's business to the next level of fulfilling the ultimate goals -- financial growth and business expansion – all by using virtual assistants.
It is expected that in this interview, Pete Williams will authoritatively expound on how virtual assistants fulfill a vital role in assisting marketing coaches and mentors in the setting up and synchronization of marketing objectives and efforts, in the creation of marketing materials like sales pages, newsletters, brochures, flyers, press releases and email campaigns, in develop questionnaires or conduct interviews to get hold of essential data, managing promotion through social media updates, on following up with customers and setting up auto-responders. Briefly, Pete, through this interview, will assist business people on how to delegate what is important but time consuming and save money.
Check out this live interview on http://4hwwsuccess.com/perfect-your-virtual-assistant-processes-and-get-ninja-with-internet-marketing_interview-with-pete-williams/ and be the first ones to benefit from this entrepreneurial genius.
# # #